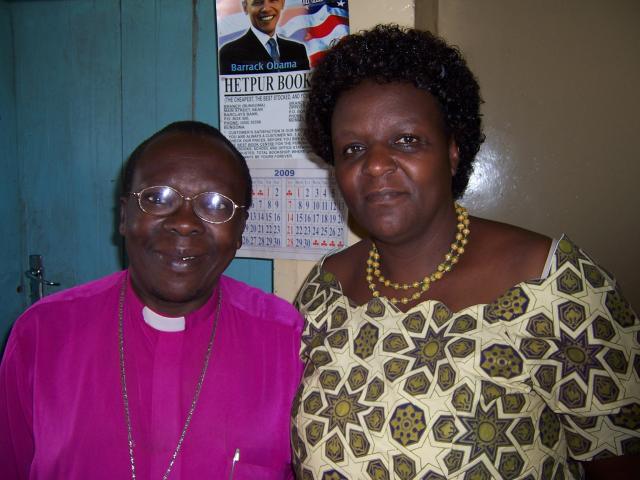 Dear Chris,
We have learnt with shock the demise of our Bro. John Bradley but also due to the fact he was in the Lord's Ministry, we believe God has called him to himself for a divine purpose
On behalf of the Diocese of North Mbale and the Christian Community in our part of the world, wish to join the rest of the Anglican Communion worldwide, not only to mourn but also to CELEBRATE the life of John and his ministry to the Church of Christ. We therefore send our sincere condolonces to the Bishop, the Diocese of Bristol and the family of Father Bradley. We pray for the Diocese and for his family that the "Lord God will be your refuge and strength and A very present help in trouble." Ps 46:1-2.
May God bless you all.
Sincerely Yours,
+Daniel and Perpetua Gimadu
North Mbale Diocese.