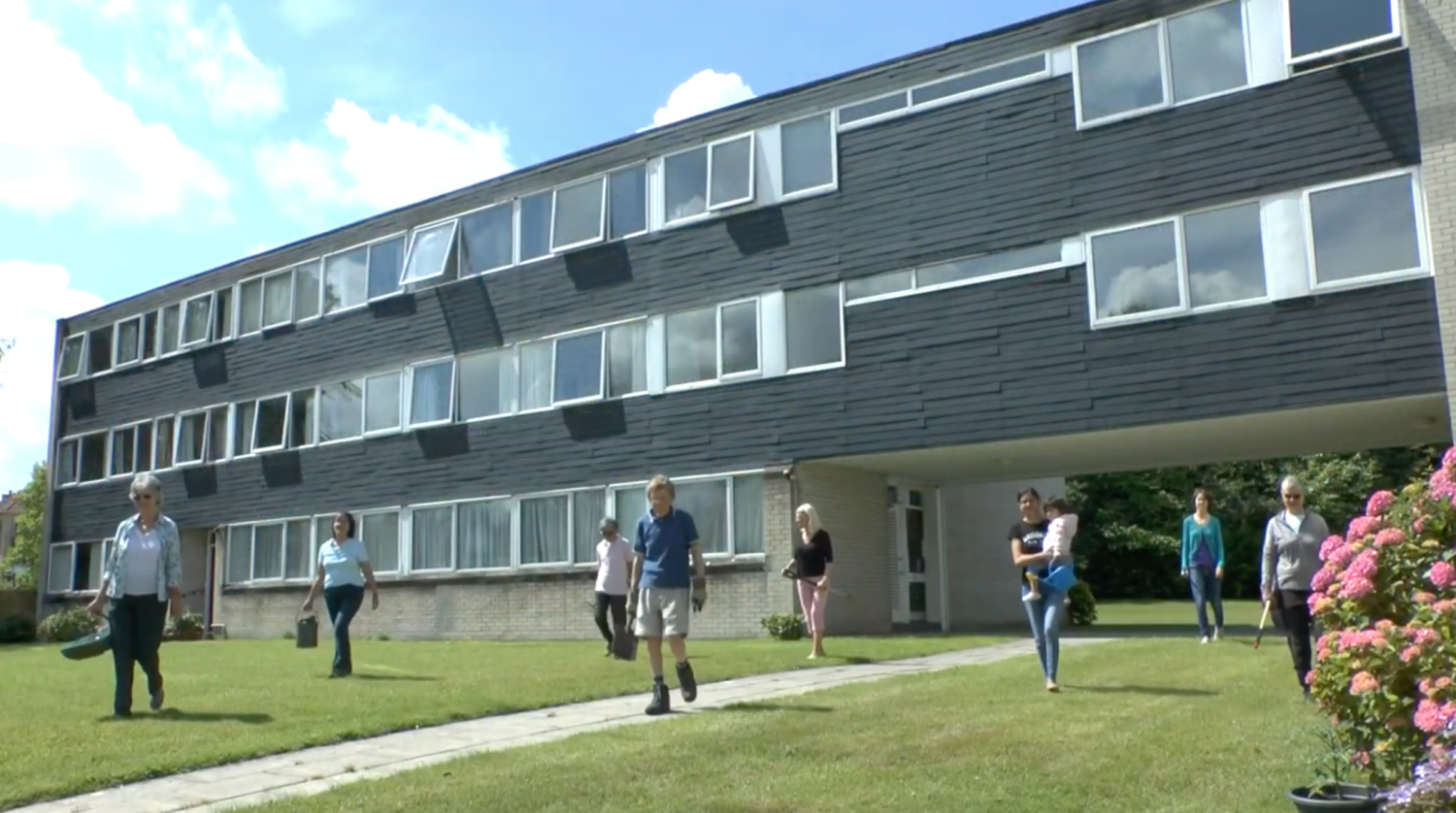 On Friday 24 July, a film clip of the Rev Hazel Trapnell's garden was featured on BBC Gardeners World.
The clip is the result of a lockdown project to transform a small plot of land at Hazelwood Court - a block of thirty-two flats in Stoke Bishop where the Revd Hazel, Associate Minister at St Mary Stoke Bishop, lives.
Hazel is part of the 'Living Well' missionary group in the Avonside Mission Area (ASMA). The group's focus is the social, cultural and spiritual transformation of the communities in which they live. Hazel's involvement in this group, along with her history of environmental concern, encouraged her to think about community gardening at Hazelwood Court.
It took Hazel and half a dozen resident volunteers a month to transform the 7m x 10m plot of land. Residents worked hard throughout lockdown to get the job done, two at a time to comply with lockdown restrictions. The project created an incredible community spirit and though previous attempts had been made to bring the residents together, it was only through gardening that they were able to form friendships and start to build community.
After the project was completed, Keith Sheather, a retired BBC producer and member of St Mary's, made a film submission about the gardening transformation to BBC Gardeners World.
The Revd Hazel Trapnell said,
"Over three months, the entire plot was completely transformed and gave us and other residents a new interest, something to watch in wonder. It raised our spirits, improved our sense of well-being and promised a harvest of greens. We are so delighted that the BBC, out of some 7,000 film clips, chose to tell our story and show our film. It was all about loving and caring for God's creation and our neighbours. What a God-given opportunity to be a co-worker with him."
The Archdeacon of Bristol, Revd Neil Warwick said,
"This is one of many examples of church ministers working with their local community in positive and life-enhancing ways through the COVID-19 pandemic. This is an encouraging story and we were all excited to see the garden on TV. I hope that gardening continues to bring people together and create friendships at Hazelwood Court."
You can watch the BBC Gardeners World episode on BBC iPlayer here and watch the full five-minute film, produced by Keith Sheather, on YouTube here.