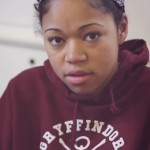 Don't assume you know what's best for us without our opinions. You don't. Maybe you know what would be best for you if you were a child, but you're not in our minds now, are you?

16 year old, The Good Childhood Inquiry
All churches want to engage and be more attractive to children and young people. But we don't always know where to start. One way is to start by listening.
The Church needs to take notice of what children and young people have to say because:
they are fellow members of the church today
they offer us a different perspective and fresh idea
generations listening to each other brings the possibility of shaping the church's future together
they have great ideas which will challenge and change us
it enables them to have a greater sense of ownership and belonging
it helps all of us to feel valued for who weare and what webring.
We talked to some children and young people across the Dioceseabout what they need and want from church and what they feel they offer their church. This is what they told us...
Listen 2 Learn
If your church would like to start a meaningful conversation with children and young people, we encourage you to take a look at the excellent Learn 2 Listen website, which is packed full of practical ideas, advice and resources.
Diocesan support
OurDiocesan Advisor for Childrens and Youth Work, Dan Jones is also available to help and support churches on all areas of youth and children's work. He has stacks of experience working with congregations from assessing initial needs to developing new initiatives and recruiting youth and children's workers.
Training for clergy
In September and November, Dan Jones will lead training sessions for clergy, which will help in exploring participation and church life with children and young people.
This interactive and engaging morning will alsointroduce church leaders to the Learn to Listen website (see above)designed to help churches take the first steps towards listening to their children and young people.