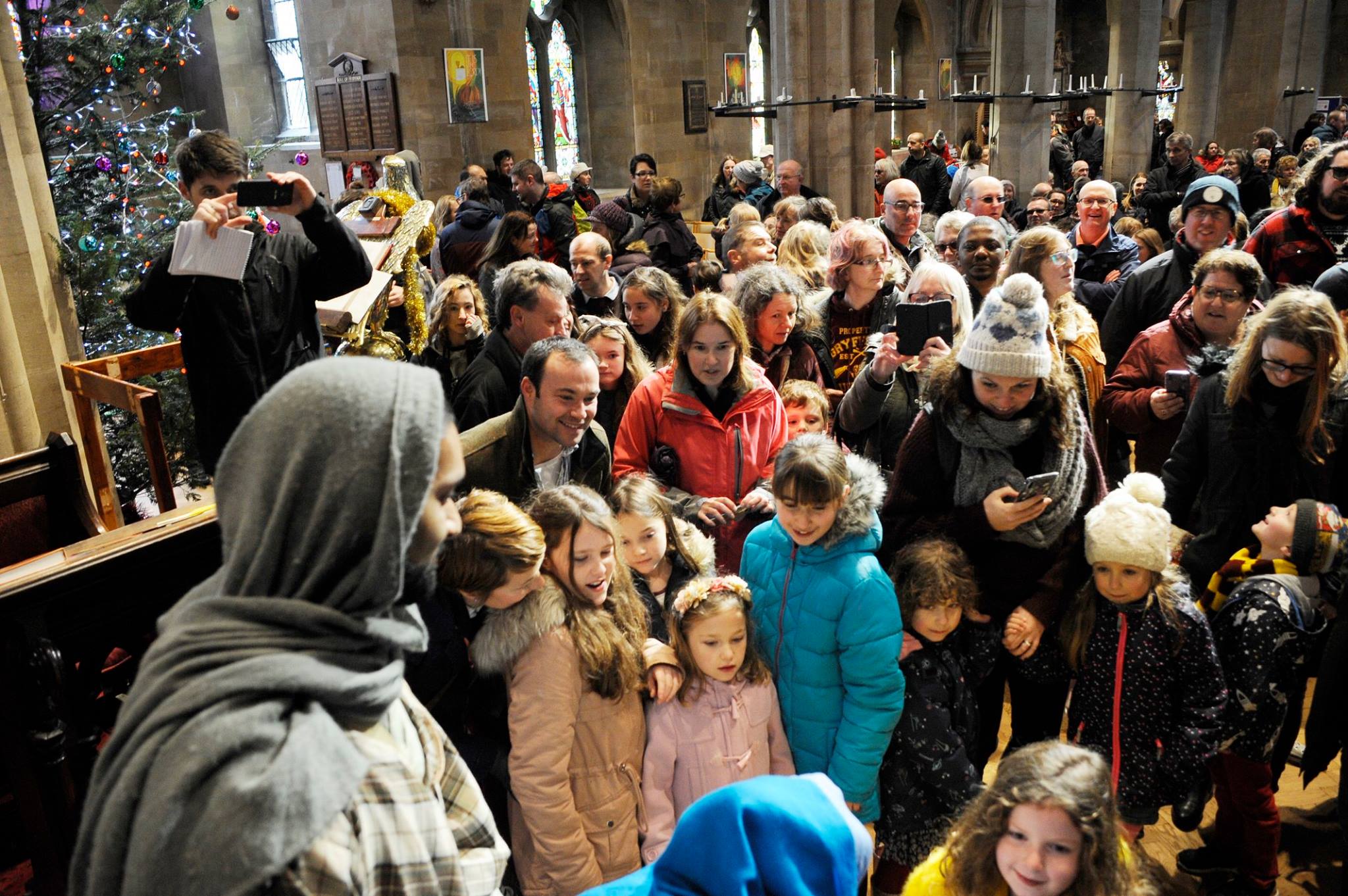 On the 9 December, people from across Swindon gathered for two performances of an immense, immersive theatrical telling of the Christmas story. The processional performance unfolded throughout Swindon Old Town with the crowd following the performers on the journey to Bethlehem. Dialogue from the characters we are so familiar with, revealed the true nature, the faith and the fearlessness, of those who were chosen to birth and raise Jesus Christ.
"It made you think how the story related to those people today are still being made to leave their homes by autocratic dictatorships."
The Journey was over two years in the planning and featured two professional actors and a large dedicated amateur cast who gave a year of their time attending rehearsals. The ecumenical production was supported by a team from across the churches of Old Town, Swindon who took on various valuable roles such as road stewards and technicians as well as a dedicated prayer group.
"I have heard the story so many times over the past sixty years but this performance really brought it alive. I don't think I ever realised what it meant for Mary to accept God's request - how she was prepared to risk her life - that she could have been stoned for adultery."
This project received funding from the Diocese of Bristol Creative Arts Fund.
Photos can be viewed on the Facebook page: Old Town Journey.