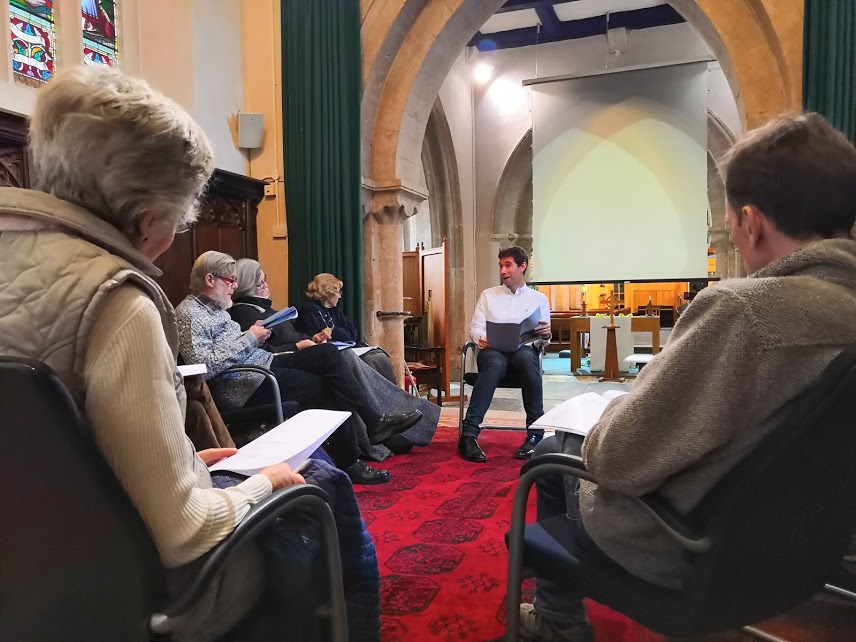 As we explore what it means to encourage generosity, Naomi Buckler, Giving and Resources Adviser for the Diocese, considers the Journey of Generosity sessions:
On a cold but sunny January Saturday, 12 people at St Marys Olveston gave up their day for a Journey of Generosity retreat. Originally from America, but now adapted for a British setting, this beautifully-produced resource uses a mixture of reflection, story telling, video and Bible Study to encourage, challenge, and help people to think Biblically about their giving and generosity.
Afterwards, all were enthusiastic, including Lesley, who said: Its definitely worthwhile, but challenging. It raised lots of questions what is enough? Particularly in a wealthy area it makes you think about what it does mean to be generous? Id really recommend it; it gives you time to sit and reflect.
The feedback from attendees is always excellent, and wed love to see more people taking advantage of this special resource. Our diocese is one of five that have pioneered using this resource in the UK, and we have four trained facilitators who would be delighted to come and run a Journey of Generosity day with you. It has been proven to work in any setting, both wealthy and in poorer inner-city areas.
All materials are provided for free. Attendees just need to commit a day of their time. If you are interested and would like to know more, contact naomi.buckler@bristoldiocese.org or visit the Parish Resources website.