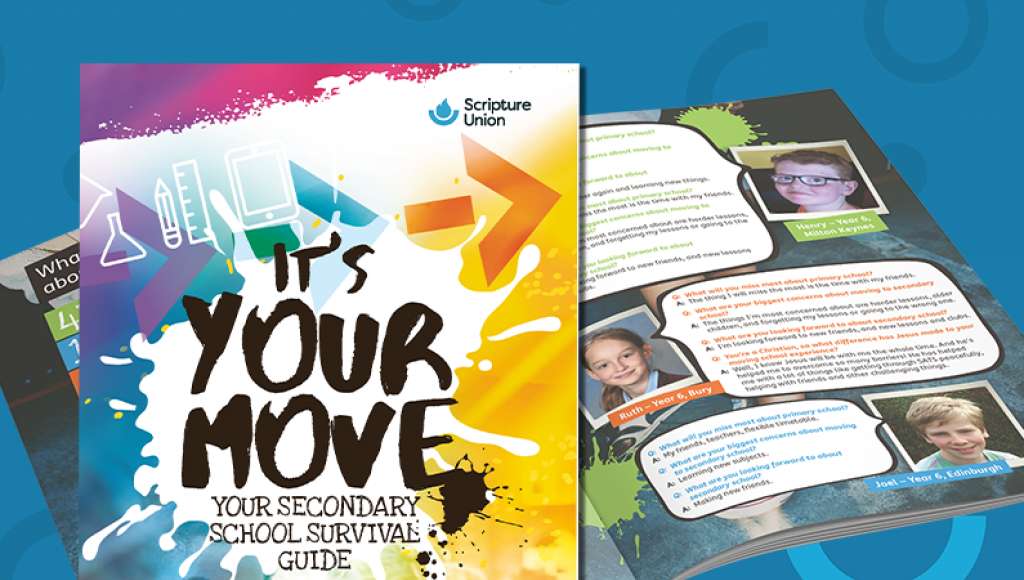 It's Your Move is a hugely impactful book brimming with advice, activities and real-life testimonies produced by Scripture Union. Over 1.6 million children moving to secondary school have received It's Your Move, supporting them through that move.
The 80-page book covers all the issues of concern for a young person, with features on getting to school, doing homework and finding your way around. It's Your Move also covers some of the more difficult aspects of life at secondary school including making friends and bullying.
Every year many churches buy these booklets as a gift for children in year 6 in their local primary school. With many year 6's now back in school, this can still happen, alternatively parents can buy copies of the booklets for their children and maybe also their friends.
You can buy copies of the booklet here.
Teachers can also lead a short workshop whilst giving out the booklets. The workshop guide and video is available here.
You might also like to consider giving a copy of the New Testament to year 6's with the booklets.
Two great, affordable options are this one and this one!
Perhaps members of your congregation would consider donating £3.50 to buy a New Testament and copy of Its Your Move for a child in your local school - what an amazing gift to give.
This is such a great way to strengthen links with your local primary school, support children as they embark on a new adventure and pass on the baton of faith to the next generation.