On Saturday 3 October the Revd Dr Mandy Ford will be instituted and installed as the 43rd Dean of Bristol. The service will be broadcast live at 3.30pm.
Dr Ford's appointment means that for the first time in a Diocese in the Church of England both the Bishop and Dean are women.
Dr Ford will take over from Canon Michael Johnson, who has been Acting Dean of Bristol since the Very Revd Dr David Hoyle left to take up the office of Dean of Westminster in November 2019.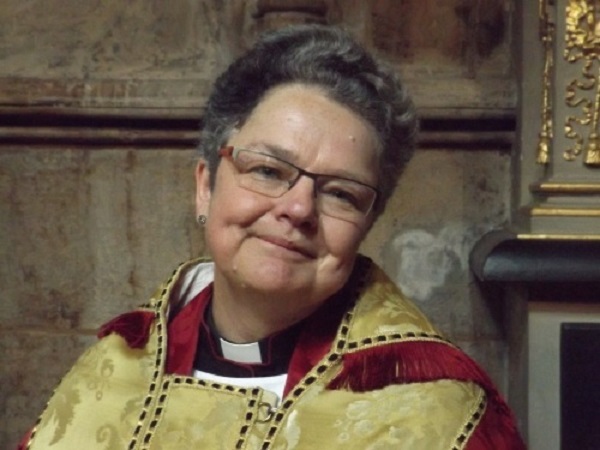 Canon Michael says,
We are delighted that Canon Mandy is to be installed as our new Dean. We look forward to her leading the Cathedral community into the next phase of its life and assure her of a very warm welcome as she and Anne move to Bristol. Mandy comes with a background in education and a wealth of experience in education, was interim Director of Ministry Division of the Church of England and for the last six years has been Canon Chancellor of Southwark Cathedral and Director of Discipleship and Ministry for the Diocese of Southwark. She is passionate about seeing people grow in confidence in their faith and enabling clergy being leaders in mission. We pray for her as she takes up her new role.
Dr Ford will lead the life of the Cathedral community, both in prayer and worship, as well as in its service to the city of Bristol and the wider Diocese of Bristol, working closely with the Rt Revd Vivienne Faull, Bishop of Bristol.
Bishop Viv says,
The Diocese of Bristol has led the way in supporting the ministry of lay and ordained ministry, most notably in the first ordinations of women in the Church of England in 1994, so I am delighted that we are celebrating another important moment.
Mandy brings extensive experience of cathedrals and their communities, along with commitment to working alongside those who are vulnerable in our great cities. I look forward with excitement to developing our partnership in the gospel and to welcoming Mandy and Anne to the Diocese.
Owing to restrictions because of the coronavirus pandemic, attendees at the service will be strictly limited, but the service will be broadcast live on Bristol Cathedral's social media channels.
Dr Ford says,
I'm thrilled to be taking up this role with all its opportunities and challenges, following in distinguished footsteps and building on a wonderful heritage as we enter a new season bringing hope and love to the city of Bristol and its diverse communities in the months and years to come.
We look forward to welcoming Dr Ford and hope that she and Anne will find in Bristol a welcoming and vibrant community.