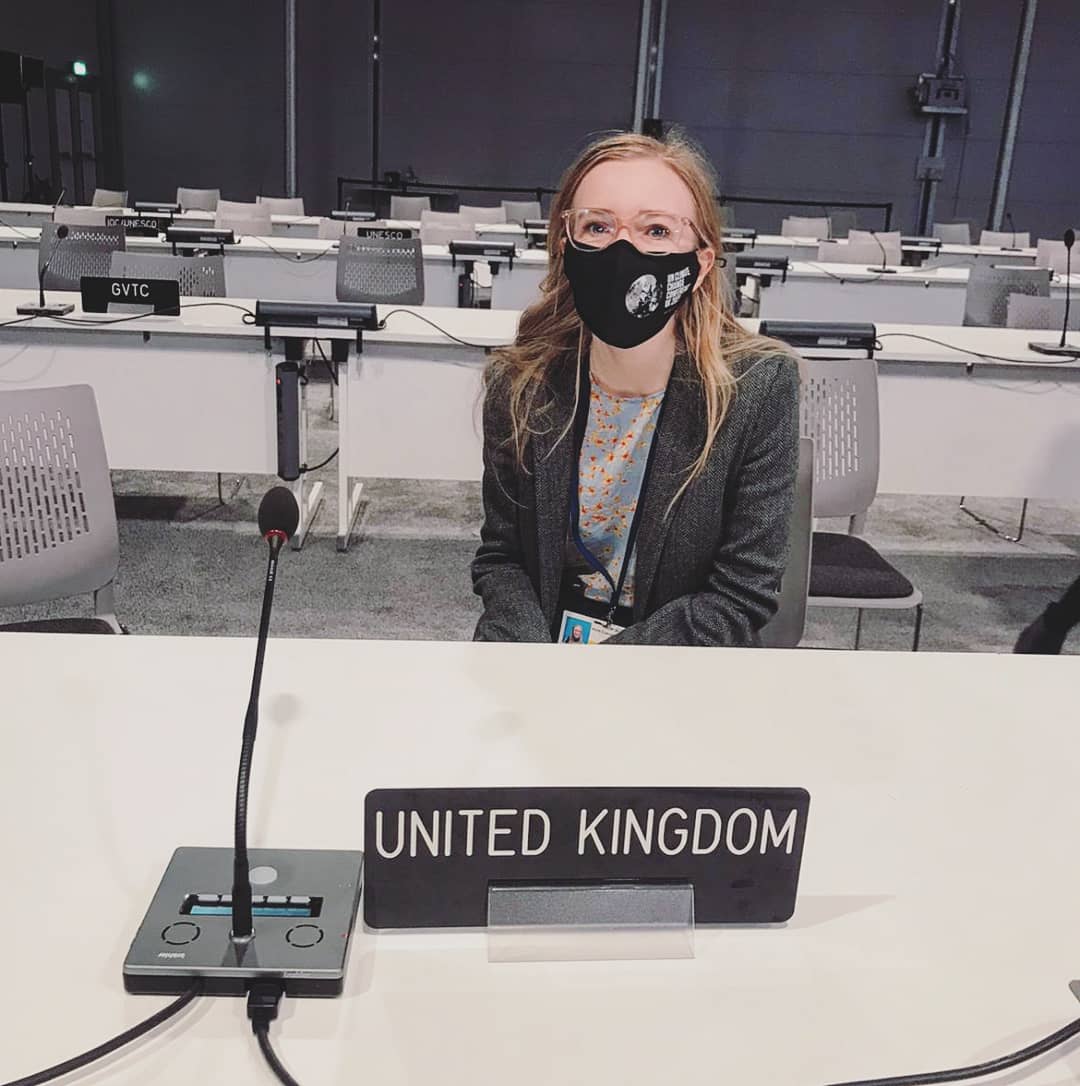 Beth John, a longstanding member of Holy Trinity Hotwells in Bristol, was selected to take part in the Christian Climate Observers Programme at COP26 in Glasgow. Below, she shares her experience with us.
❝ It's not every day you get a chance to attend a UN conference.
So, when I got the chance to travel to Glasgow for the COP26 climate talks with the Christian Climate Observers Programme (CCOP) I could not have been more excited. Not just to attend the conference within the "Blue Zone" (the area which is not open to the public), but to attend as part of a global mentoring programme with young people who, like me, are inspired by their faith to work for climate justice.
Before COP, I'd marched with people of faith in climate protests, signed campaign actions with Christian charities and taken part in Creationtide at my church. I knew what faith-based climate action looked like outside COP but, as it is for most people, the Blue Zone was a mystery.
Fast forward to day three of COP26, and I'm sitting in a meeting of the official Interfaith Liaison Committee, surrounded by high profile faith leaders. I've just come from taking part in a protest, or "stunt" on climate finance with ACT Alliance, a network of churches and faith-based development organisations, and I'm in the middle of a great conversation with the policy manager of a faith organisation about how individuals can lobby or influence the negotiations. From a faith perspective, there's a lot happening.
Looking around, there are representatives in this meeting from a range of faiths across the world.
I think there's something really powerful about this.
Climate is a unifying thing. Whether it's the recent ecumenical joint statement, or the many interfaith climate events in Glasgow, different faiths and denominations are increasingly coming together to bring a moral, spiritual and ethical imperative for action to the wider climate movement.
But being a Christian at COP isn't just about taking part in faith-based action.
For me personally, it's quite easy to get caught up in the numbers and targets and science of the whole thing. I've spent the last year studying what needs to be done and how likely we are to meet our targets. I know it's important. What I miss, often, is to feel how important it is. The impacts of climate change are so devastating, it tends to be easier for someone in my privileged position to just focus on the numbers. To act on climate change because the statistics tell you to.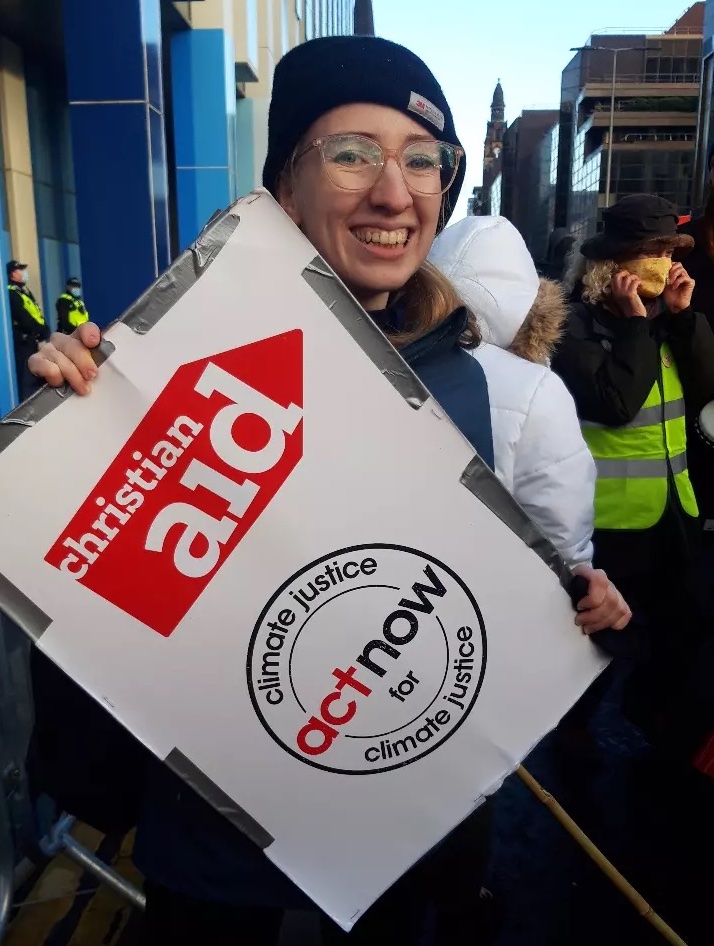 In church circles, people sometimes talk about "head knowledge" (when you've read the books and learned the stuff) and "heart knowledge" (when you feel the truth of it on a deeper, emotional level). I think that's pretty applicable to climate change too. For many people I know, on a day-to-day level, we have that 'head knowledge' that climate change is pretty bad. But in a very comfortable Western lifestyle, I have to be reminded to feel the injustice of this issue on more than a purely intellectual level.
My experience at COP26 did exactly that. It made me angry and frustrated to see that the progress made was not ambitious enough. It made me emotional to hear from activists who have lost homes, friends and livelihoods, and yet relive traumatic events to try and put a 'human face' to the climate emergency. It made me remember once more that climate change is not some abstract theoretical concept, but a real thing, affecting real lives, right now.
Much has been written about the disappointments and successes of COP26. It's encouraging to see that fossil fuels are mentioned in the final text for the first time and that countries are asked to submit more ambitious proposals for how they will reduce their emissions by next year. At the same time, it's hard to watch as developing countries are forced to accept a document with watered-down commitments on phasing "down" (not "out") coal, whilst there remains little detail on how longstanding promises, like the $100bn per year on climate finance, will be met. To conclude that COP26 is complicated might seem like a cop out (pun intended), but in all honesty the outcomes have plenty of positives and negatives.
In this context, seeing so many people of faith come together to act on the injustice of climate change gives me hope. Together, faith communities make up 80% of the world's population. If we all took up this call for climate action, what might the world look like then? ❞
Beth John, Bristol