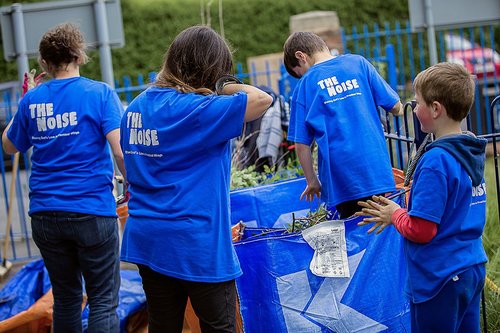 Churches across Bristol partnered with The Noise last month to show their love to the city.
It was an incredible weekend and was filled with encouraging stories from those who volunteered, attended events or received support from a team of volunteers.
What happened?
At a quick glance, more than 900 volunteers from 57 churches and groups across Bristol got involved.
Teams of volunteers hosted:
10 family fun afternoons - six with barbecues and one with a bake-off;
a community games afternoon;
three cream teas and one banquet for senior citizens;
two sports events for young people;
a community car wash.
Volunteers also completed around 80 different practical community projects within homes, in public spaces and a community centres or schools. And, everything was free!
You can see photos of the weekend on The Noise's website or on its Facebook page. You can also check out the weekend review video below:
Volunteering - What Next?
While The Noise 2019 involved a large number of people to give time to serving across Bristol together and at the same time, its organisers recognise that it was just one weekend and the need and opportunities don't stop there.
Do you have opportunities for people to get involved in your community? The Noise would love to help spread the word. There is a Twitter account set up (here) especially to promote volunteer, job and training opportunities in communities throughout the year. It links through to The Noise website (here) so you don't have to be a Twitter user to see them.
You can either tag The Noise in a tweet (please use @bristolnoisevol) or email some brief details through to its office for them to share.