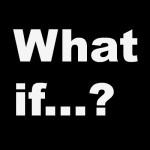 The vast majority of Christians say they made their first commitment to Christ under the age of 21.
Reaching and discipling children and young people is therefore a hugely important task. But how engaged are churches in this?
Swindon Youth for Christ, which has itself been reaching young people with the Good News for 65 years, recently conducted a short piece of research to explore the churches response to young people in Swindon. They found that:
83% of Swindon churches have no outreach ministry to young people.
Only 56% have a discipleship group available to young people.
The number of workers employed to engage with children and young people in the town has reduced in the last three years.
Chris Priddy, former Director of Swindon Youth for Christ and now Head of Parish & External Relations for the Diocese of Bristol says, In producing this research we really wanted to explore some of the scale and variety of youth work being undertaken by churches.
"We spoke with churches that employed youth, childrens and families workers and questioned every church about their engagement with 11-18 year olds, whether they have an employed worker or not.
"There is some great work taking place and we are excited to hear the stories of churches who have taken the decision to engage with young people, but there is still much more that could be done.
"We know that behind every statistic there is a story and thank God for the young people of Swindon who are passionately following Him, bearing witness to His name and for those who are making commitments to following Christ.
"We also know a faith that is owned young is more likely to stick with a young person throughout their life and that young people need at least five trusted adults investing in their faith development for them to continue in it.
"The question we are asking is What if...? What if we took this seriously, the call to engage with Swindons 53,000 children and young people? What if every church stepped out and sought to engage with this age group? What if everyone of us made a conscious decision to help a young person discover and grow in their faith?"
Youth for Christ are passionate about serving alongside and on behalf of the local church in mission to young people. They have lots of great resources available to help churches with this and are always keen to talk to and work with people to see that every young person hears and is given the opportunity to respond to the Good News.
If you and/or your church would like to explore how you can respond to the challenge of reaching and discipling young people in our churches and communities, thenDan Jones, our Childrens & Youth Work Advisor, would be more than happy to speak with you and begin to explore possibilities.