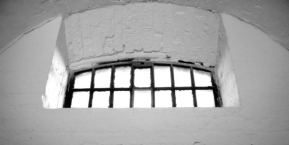 Hundreds of prisoners are being sent a Christmas gift bag containing presents and the Gospel.
Sixty One Partnership has been working with churches across Bristol to send the items to 1,600 prisoners in HMP Bristol, Leyhill and Ashfield.
The bag includes gifts such as shower gel and socks, as well as the option to receive a copy of St Lukes Gospel, so they can read about the real meaning of Christmas.
Churches across the city have helped pack the bags and write cards, which have been designed by a serving prisoner.
Tim Snowdon, trustee of Sixty One, said: This project is a practical way to reach out to prisoners on what, for many prisoners, is the hardest day of the year. Its a practical way of demonstrating the love and forgiveness of Jesus to those who are often despised and even hated. I honestly believe its where Jesus would be if he returned this Christmas.
This is our first year of this project, but we want to involve more churches next year and to grow it beyond Bristol as well. Please pray that it will run smoothly, and pray for the prisoners, particularly in your Christmas services. To spend Christmas in prison is so very hard.
To support this project, you can visit sixty-one.org/donate/. Each gift bag costs around 5.