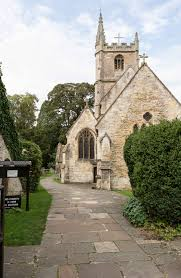 Churches around the Diocese have been demonstrating how good stewardship can make a real difference.
St Andrews Castle Combe has been raising money towards its Make History project, which will see a number of improvements to the historic and famous church - including an extension containing toilet facilities, a new vestry, restoration of the knights chapel and a collaboration with the village museum.
Among those determined to help is cyclist Rich Wiles-Teoh, who cycled the height of Everest to raise funds. He repeatedly cycled up the hill outside Castle Combe until he had reached the equivalent of 8848 metres the height of the worlds tallest mountain, raising thousands of pounds for the project in doing so.
Starting at 10pm in the pouring rain, Rich continued with support from friends and family together with the fellow cyclists from Sherston Cycling Club until he crossed the finish line at 3.30pm the following afternoon. Members of the village came out to give their support, even cooking him bacon sandwiches to spur him on.
Churchwarden Sally Constable said: People in St. Andrews have worked very hard in raising the money needed for the Make History project. It has been wonderful to see the church and community working so closely together in this.
At St Marys Almondsbury the leadership team planned and launched a Giving in Grace stewardship programme after seeing giving in the congregation drop. They thought and prayed, wrote letters and penned sermons, and over a number of weeks brought the congregation along a journey towards deeper discipleship and greater generosity.
The response was staggering. The congregation really valued this new emphasis, they started to reconnect their giving with their discipleship, and they pledged an extra 10,000 to the church that year.
Vicar Revd Philip Rowe said: These funds have given the church a new lease of life, freeing it up to invest in new projects and opportunities across the parish as well as working towards meeting its ministry costs and supporting sisters and brothers across the Diocese.
What next?
Run a season of stewardship at your church. You can find resources on the Diocese of Bristols website (www.bristol.anglican.org/stewardship) or speak to Clare Fussell, Giving and Resources Adviser (clare.fussell@bristoldiocese.org).