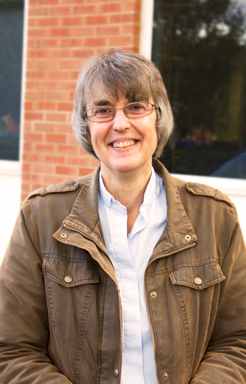 A brief update on our adventures in Uganda...
Caroline Yandell and Sarah Thomas are spending 3 weeks in Uganda as part of our Diocesan link, Caroline writes:
We had an amazing 8 days in Gulu and have now arrived in the Rwenzori for a few days of rest before coming back to the UK
We had a very busy schedule visiting schools, hospitals and health units and those involved in running them. We also saw some of the other diocesan projects and met with a number of the children St Peter's sponsors through secondary school
We were invited to lead a day's teaching for the clergy of the diocese and had a clear sense that focusing on healing and wholeness would be appropriate which turned out to be the case. It was a very rewarding day for all of us.
We also had invitations to preach on Sunday morning - Sarah at St Philips and Caroline at Christ Church (where she also had the privilege of presiding). Straight after the Christ church service we joined the Bishop for the confirmation of 50 candidates at Pakwelo. It was quite an experience with the service being outside, starting at 12.30 and finishing at 5 when we shared a real feast of a meal. Caroline was the preacher, with the bishop translating. We saw 50 people come forward to repent after the message.
All in all, our time in Gulu was exhausting but at the same time, exhilarating. We really knew God to be at work and are very grateful for all the prayers
Heading back on the 15th but hoping for a few days of good rest before then
Every blessing
Caroline and Sarah