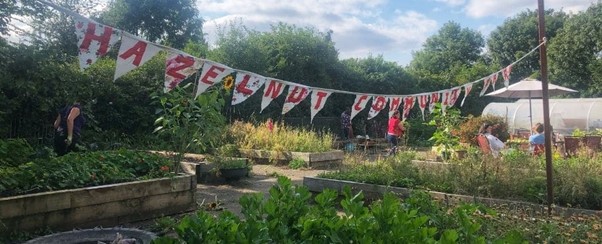 We are thrilled to celebrate with Hazelnut Community Farm, as they become the first church in the Diocese – and the wider Southwest region – of any denomination to receive a Gold Eco Award from the Christian conservation charity A Rocha.
This award recognises and reflects the efforts the church community has made to worship, work and care for creation in a time of climate emergency, as well as inspiring and encouraging others to be good stewards of God's earth.
Revd John White, leader of Hazelnut Community Farm, says: "We are over the moon to announce that we are the first Church in the diocese of Bristol to receive a Gold Eco church award from A Rocha UK! We are, at our core, a church rooted in nature; a sacred space that engages deeply with the climate emergency. For us, the Gold award isn't the end of the road, it's just the beginning. We aim to grow from here, as we seek to honour God through honouring his creation.'
The church oversees a network of 'growing communities' popping up all over the UK, where Christians grow food on often neglected plots of land and give away the produce to those in need. As well as providing this missional social outreach, the growing communities follow a rhythm of worship and teaching that revolves around the themes of creator, creation and community.
Find out more about the work of the church at www.hazelnutcommunityfarm.com
Congratulations to all involved in achieving this ground-breaking award!