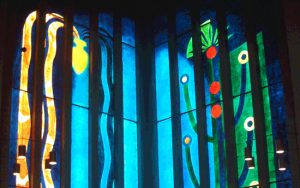 All Saints Clifton has recently gone through a process of exploring its vision and identity.
The church has been looking at its strengths and identifying ways of understanding how to make them work in its context.
The process involved a Parish Conference, its Annual Parish Church Meeting and a PCC Away Day, all aimed at focusing it on the areas for growth and mission in the church.
Fr Charles Sutton, vicar of All Saints Clifton, said: "We began with a parish conference in March, giving people the opportunity to have a voice for the future, share ideas and align our thinking.
"We looked at building the framework upon which we, the worshiping community, could engage with God's Mission.
"In terms of our strengths, we thought about what we do well now - and in the past - and what we have the capability to do. We also recognized the strength of our Foundation and Tradition."
Comments and feedback from the conference were fed-back through the annual general meeting and looked at in greater detail by members of the PCC at an away day.
The PCC looked at three big topics - 'Our Growth in Faith', 'Communications and Visibility' and 'Connecting with the Community' - and divided these into three distinct areas: things which could be done immediately; projects due to start very soon; and actions which would need planning to happen at a later date.
A PCC meeting was held at the end of the away day, to put into action some of the actions which had been discussed. One of the key decisions was to remove a number of sub-committees and replace them with 'Action Groups'.
Charles said: "In order to understand our opportunities, it was important to take stock of our strengths and context first. This helped us to focus on how we could make and enable connections."
We want every parish to explore what Creating connections looks like in their context.
A toolkit has been put together to help your parish explore its engagement with, and response to, our diocesan identity and priorities that connect us together.
The toolkit is designed for a PCC to discuss together, and should lead to the development of a response. It will also signpost you to other resources, guides and support that can help you to explore specific issues in more detail.
If your parish already has a mission plan or a strategy then that can help feed into your discussions and response.
Our hope is that your discussions and response to the questions posed will support the development of the ministry, mission and outreach of your parish.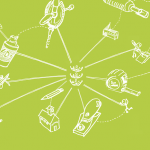 Read in full: Toolkit for parishes