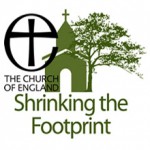 Keeping an historic church warm for community use while conserving its heritage features and minimising the environmental impact is a real challenge, especially at a time of rising energy prices.
However, a recent national conference on energy use in churches has generated a range of information and guidance for parishes struggling with the cost of keeping congregations warm.
Presentations given at the
Heating without the Hot Air Conference
suggested that twenty-five per cent of churches can make simple savings using heating controls and churches can even become zero carbon.
Other facts include:
All churches can make quick savings from lighting
Old boilers can be 30 per cent inefficient and a replacement can pay back in four to five years
The first Zero Carbon Church- St Michaels, Withington - saves 12.1 tonnes of carbon per year
Other resources from ChurchCare and the Church of Englands Shrinking the Footprint campaign are also available.