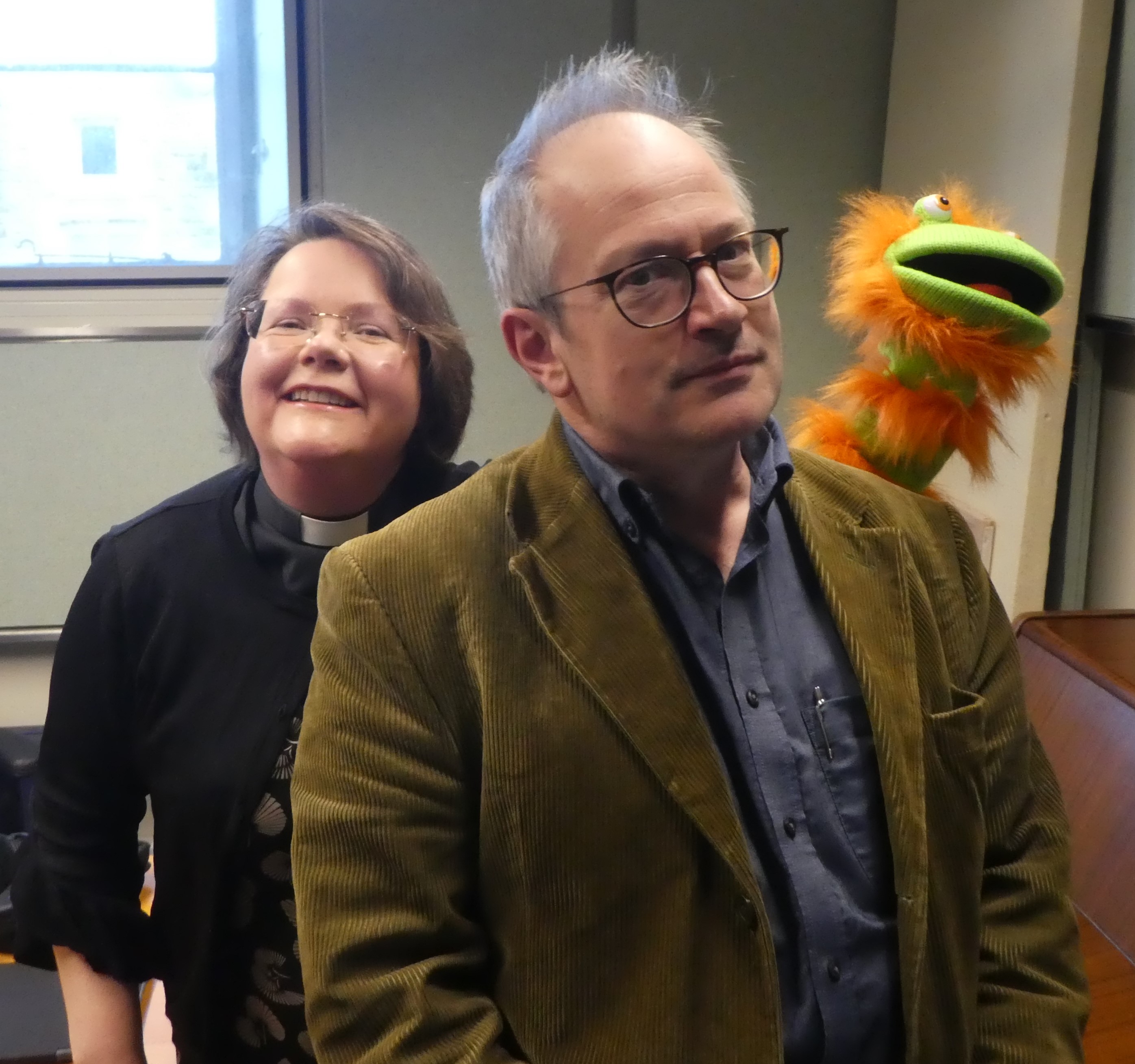 A Wiltshire vicar is taking her tea drinking to a new level during her 13 week sabbatical this Spring - and she cant stop talking about it.
From the beginning of April until the beginning of July, Revd Dr Janet Anderson-MacKenzie, Priest-in-Charge of Box, is taking on a new tea drinking challenge and producing podcasts along the way to document her adventures.
Janet first started competitive tea drinking in 2014 with a sponsored 100 cups of tea in different places in Colerne Parish, repeating this in Box Parish in 2016. Both projects were fundraisers for new facilities including toilets for the two church buildings.
Now she is aiming for 100 cups of tea in 13 weeks, producing a 20 minute podcast from each cuppa which will be published online for people to listen along with their own cuppa.
The tea drinking plan started when someone asked Janet "What are you really good at?" and she replied: "I am really good at drinking tea."
The projects showed that the tea gave permission for some really important conversations to take place. The focus for the current project is "How do you respond to the statement Christianity in the UK is not dying but sleeping?"
Janet said: "I am particularly interested in this question because the evidence in my own parishes is contradictory: our Sunday attendances are falling; our weekday attendances are rising; and, in the month up to Christmas, about a third of our population come to a church event.
"Our vocation as the Church of England is to build and strengthen Christianity in the UK and to serve our communities, showing love and care. In order to fulfill that vocation in the future we need to properly understand where Christianity in the UK is now."
You can follow Janets progress on www.100cupsofteagoeslarge.com where she has already posted her first three podcasts. Guests so far include Rt Revd Dr Lee Rayfield, Bishop of Swindon; Robin Ince, presenter of The Infinite Monkey Cage on BBC Radio 4; and Pete Mountstephen, former Box resident and former Chairman of the National Primary Heads Association.