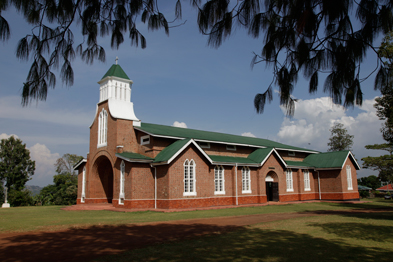 Article reprinted from the Church of Uganda Website, photographs by Walter Dirks
The House of Bishops, sitting on November 5, 2010 elected Rev. Canon Geoffrey Makumbi and Rev. Reuben Kisembo as Bishops of West Buganda and Ruwenzori respectively.
Rev. Reuben B. Kisembo was elected as 6th Bishop of Ruwenzori Diocese, replacing Rt. Rev. Patrick Kyaligonza who
was involved in a fatal accident in February 2010. He will be consecrated on May 8, 2011 at St. Johns Cathedral in Fort Portal.
Rev. Kisembo is presently serving as the Principal of Bishop Balya College and Assistant Diocesan Education Coordinator. Prior to this, he served as an Archdeacon and Parish Priest. Rev. Kisembo holds a Master of Arts in Theology. He is married and has five children.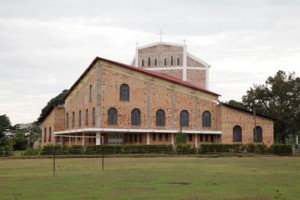 Rev. Canon Geoffrey Makumbi was elected as 5th Bishop of West Buganda Diocese, replacing Rt. Rev. Kefa Kamya. He will be consecrated on January 23, 2011 at St. Pauls Cathedral, Kako, West Buganda Diocese.
Canon Makumbi is the Headmaster of Buzzibwera Secondary School and is also serving as an associate priest at Buzzibwera Parish. He holds a Masters Degree in Theology as well as a Masters Degree in Educational Management.
Canon Makumbi is married to Deborah Makumbi.
Signed
Rev. Canon George Bagamuhunda
Provincial Secretary
Church of Uganda
Mary Fallon from Chippenham Deanery hopes to represent Bristol Diocese at Canon Makumbi's consecration, whilst James Gardner and Alan Crofts from Kingswood and South Gloucestershire Deanery will be travelling to Fort Portal in July for Rev Kisembo's service.