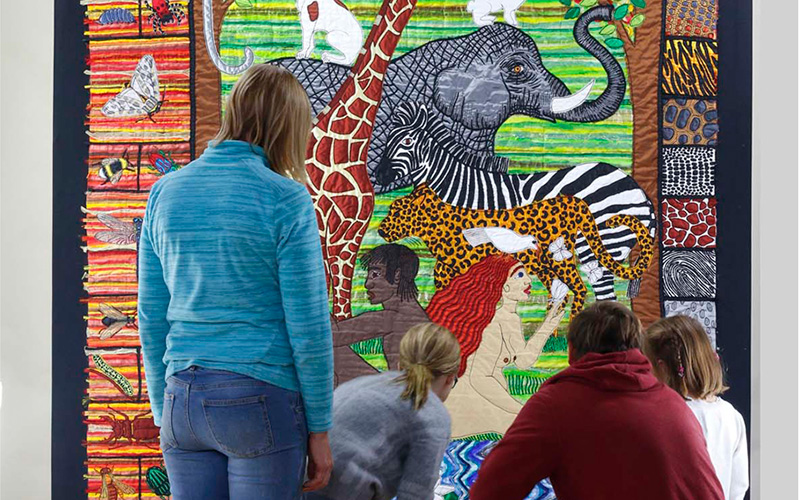 'Threads through Creation' is an extraordinary, uplifting art exhibition on show at Bath Abbey, on now until 19th March as part of a twenty cathedral and great churches tour.
'Threads through Creation' consists of twelve beautiful silk panels re-imagining the story of Creation from the bible.
It took artist Jacqui Parkinson three years, and eight million stitches. The scale is huge (2.7m high, up to 3.5m wide) and the colours and designs truly awe-inspiring.
As well as being highly enjoyable, and profoundly thought out, the exhibition is a great opportunity for Christians to enjoy, and also to take non-Christian friends to – it triggers some interesting conversations. Admission free.