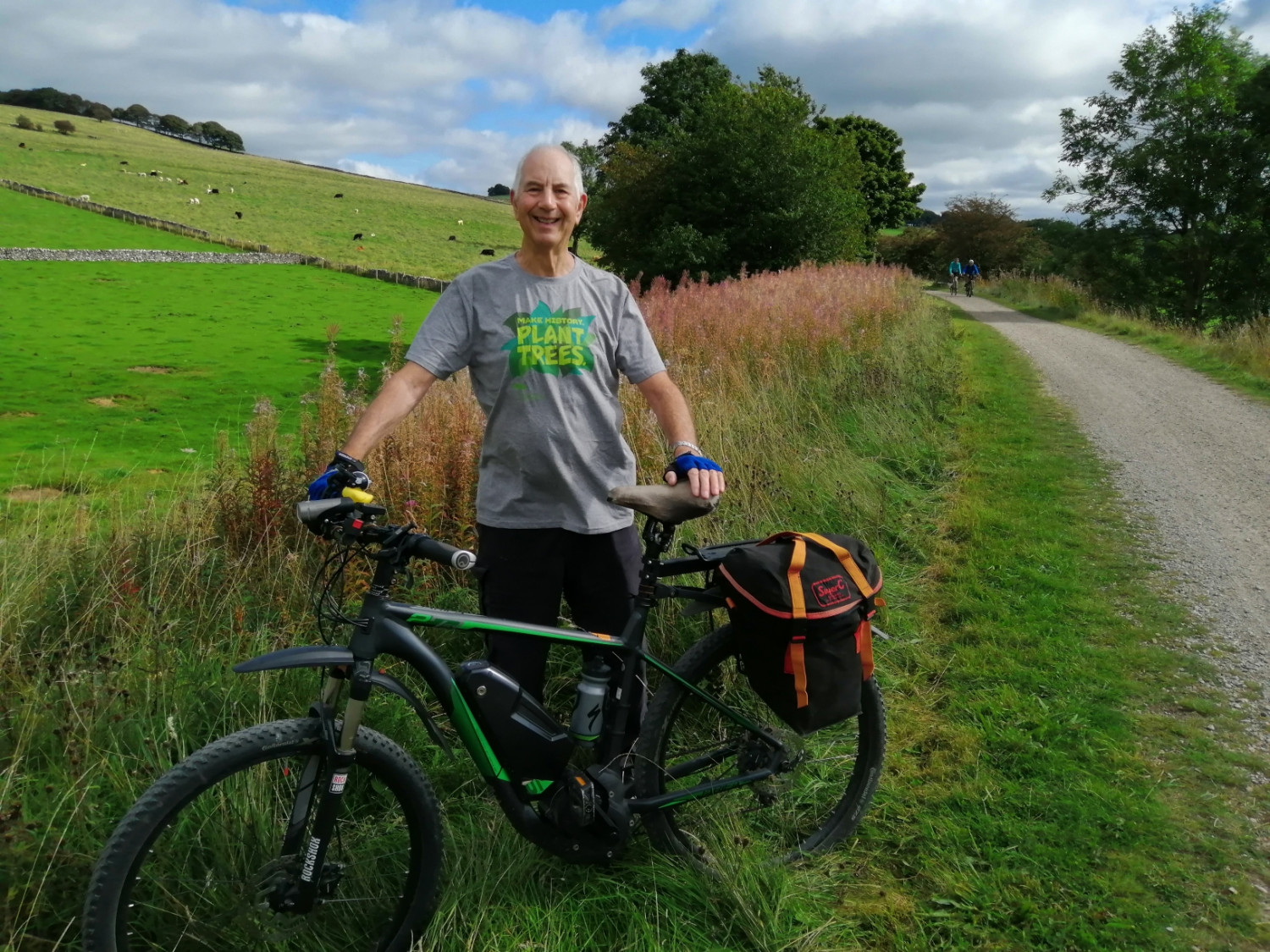 There is so much happening as we move into autumn, celebrate harvest and prepare for a busy season of environmental action – here is a taster of some of the goings-on across the diocese.
St John the Baptist Gastard
Garstard was just one of many churches in the diocese that held a Climate Sunday service over the past month. Their service on 3 October kickstarted a series on Caring for God's Earth – focusing on Climate Change the first week, then Over-exploitation & Pollution, then Complacency & Anxiety, and finally Adaptation. Each week they had a display on the topic, a prayer sheet, and invited visitors to consider then use a worksheet to commit to a personal action, ensuring they are part of the solution – a great idea for ensuring people feel empowered.
Holy Trinity, Westbury on Trym
Holy Trinity in Westbury on Trym also had a Climate Sunday service and have had a climate display up for all of Creationtide. On 18 September they held a churchyard event for children and families where they made bird feeders, bee hotels and lavender bags. There was also a display from a local art studio and Wessex Water, a sale of homemade wax wraps, and lots of home produce for people to take away for free or a donation, which raised £200 for Operation Noah. Amazingly they also did a radio service broadcast for the BBC's morning harvest service focused on creation care and climate justice. They are currently preparing for their big service on Sunday 7 November to mark the COP26 summit, following which they will renew their Action Plan and Environmental Policy – all of which should get them a long way towards their Silver Eco Church Award. Go Holy Trinity!
St Michael's Winterbourne
St Michael's Winterbourne have also been busy with environmental action this month. They're hosting a panel with Winterbourne Environment Group, with three speakers on Direct Action, including from Christian Climate Action and Insulate Britain. They're also hosting a speaker from Oxfam on 8 Nov to talk about climate injustice. To complement all of this incredible outward-looking work, they're holding their own service on 31 October with a survey of the congregation to better understand where they stand on climate and environment issues, which they'll use this to decide their Ecochurch priorities. A really good example of a grounded, 'bottom-up' approach.
Draycot Benefice
Draycot Benefice are embarking on a community pilgrimage ahead of COP26. There is a self-guided walk available from Rev Mark Siddall, and on Saturday 30 October there is the opportunity to walk together with refreshment stops at each of their five eco churches. In partnership with Wild Church, there will be a prayer trail in each of the Draycot churchyards (open to all) from half term onwards, encouraging reflection and prayer on climate issues and our Christian response.
Finally, some exciting news from the Diocesan Stewardship team! Clare has been joined this week by Helen Parker-Jervis who will be working as the Stewardship Support Officer. Helen's post has been funded by a grant from the Church of England, and she joins us from Liverpool where she worked for Christian Aid, and will ensure we're able to support all of your environment efforts that much more. Please say hi if you see her around!
If you have any stories to share, please contact Clare Fussell at clare.fussell@bristoldiocese.org. Check out the full bi-monthly Environment Briefing for churches here.
Image: Don Kent, Climate October leader at St John the Baptist Gastard