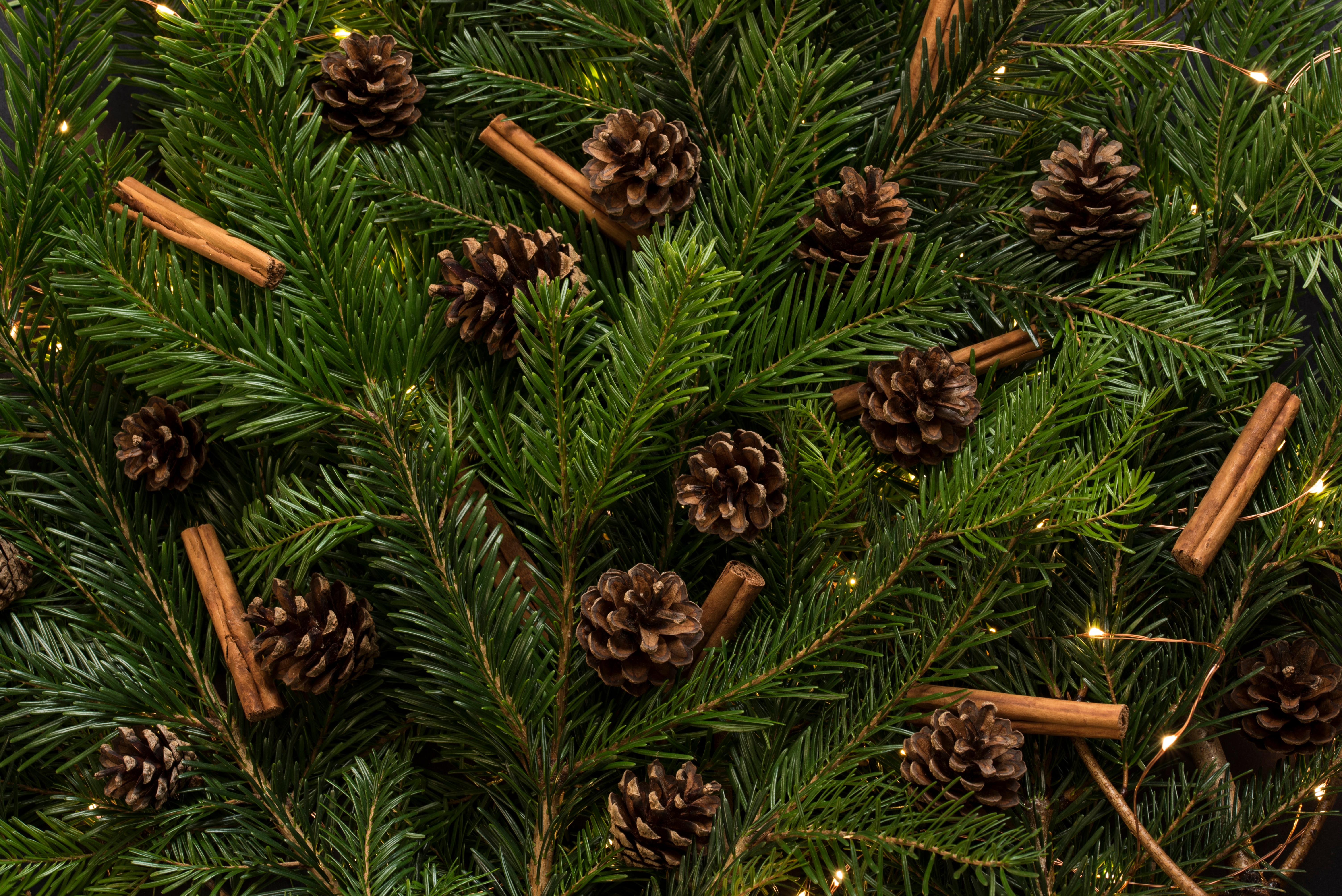 Christmas is a time of giving - but it can also be a time of waste. From the plastic packaging to the piles of wrapping paper and wasted food filling our dustbins, festivities can have an unseen impact on our environment.
Thankfully, there are plenty of ways we can all be more environmentally-conscious this Christmas and Green Christian has a range of tips to help turn give your Christmas more eco-friendly:
Rent a Christmas tree! There are schemes that allow you to borrow a tree for the festive season, which is then replanted in the New Year. Whether renting or buying a real tree, make sure its grown sustainably by looking for either the Forest Stewardship Council (FSC) or Soil Association logo. Or go alternative and use a large branch of holly, or a large perennial indoor plant like a yucca or palm, and decorate it like you would a Christmas tree. If you have a fake tree already then keep on using it for as long as possible. And finally, if you light up your tree with fairy lights, then LEDs use up to 80% less energy than traditional incandescent lights.
Creative wrapping. Instead of using wrapping paper, much of which has plastic within it and cannot be recycled, use a scarf to wrap that special present. Or choose 100% recycled and recyclable paper, available from many supermarkets and the post office.
Christmas cards. Lots of e-cards are available - some of which also support environmental charities. Look at Friends of the Earth Ecards and WWF Ecards. If you love the handwritten touch, make sure you buy recycled card or look for the FSC mark to guarantee the paper has been produced sustainably and ethically. The Woodland Trust sells cards which also support Britains woodlands.
Food waste can be a big problem at Christmas time. Insight from Unilever, for example, highlights that the UK throws away more than 4 million tonnes of perfectly edible food during December (30% of our total annual volume). This includes 263,000 turkeys, 7.5 million mince pies and more than 170 tonnes of sprouts enough to collectively fill the Great Pyramid of Giza! Plan to transform left overs into new meals. Freeze what you cant eat. Or donate to a local charity feeding those in need. And compost what is still left.
And buy less! Almost everything we buy has a carbon footprint, and much of it is packaged in un-recyclable plastic. Put simply, by buying less we can reduce the rate at which natural resources are used up and the earth is polluted. Lets rejoice and take delight in God's free gift to us God incarnate, a baby born in a manger.
You may also want to check out these ideas from our friends in the dioceses of St Albans and Southwark. And if you're doing something environmentally-friendly in your church this Christmas, do let us know.
Have a merry and environmentally friendly Christmas!