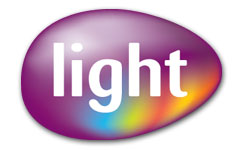 Scripture Union is a name known forproducinga wealth of resourcesthat support churches in theirministry and mission with children and young people. As part of their ongoing commitment SU have released newsthat they are offering their popular 'Light' materials at a discounted subscriptionto Church of England Parishes.
The discount which is being offered for a limited period is 20%off the annual subscription plus a free copy of Children's magazine and free delivery! A special Church of England page has been created so that parishes can order directly fromthe Scripture Union website - www.scriptureunion.org.uk/light-coe
If you are unfamiliar with the resource 'Light' is perfect for Sunday School, Junior Church and youth group settings and provideseverythingleadersneedto encouragechildren and young people to grow in faith, know the Bible, pray to God and develop a relationship with Jesus Christ. For more information on the range of 'Light' resources click here.