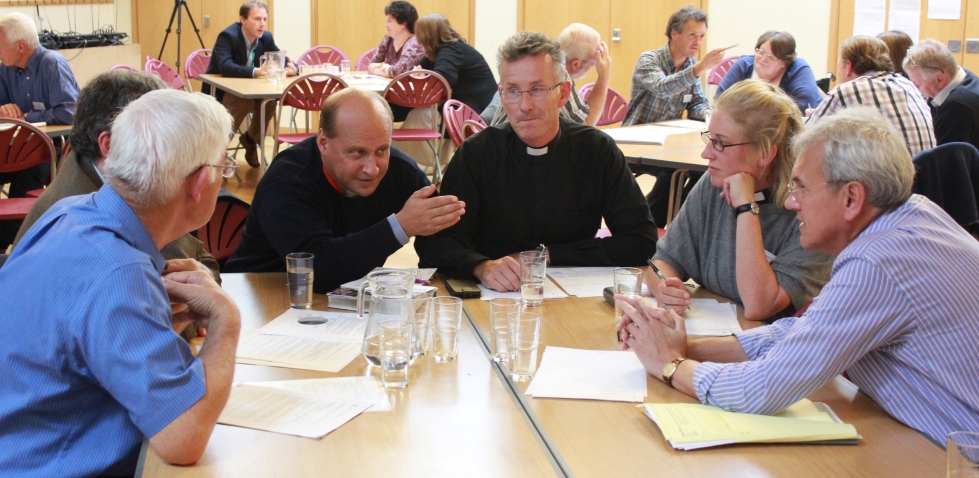 Members of Diocesan Synod have overwhelmingly backed the plans and priorities for mission in the Diocese of Bristol for 2019.
The Synod voted in favour of the budget for next year, giving their support to its on-going ministry, following a morning in which members heard more about different aspects of the strategy, including the growth in vocations and the ongoing work across Mission Areas.
Greater investment in front-line mission and ministry has resulted in an 8% increase in the budget over 2018. The increase can be found in three areas, all directly related to the Dioceses strategic focus on growth through ministry and mission:
expenditure on parish clergy, up by 4% (and 13% over two years);
expenditure on curates and ordinands, up by 25% (and 53% over two years); and
expenditure on clergy housing, based on an increase in ministers, up by 15% (and 8% over two years).
As a result, the Synod was asked to approve expenditure of 9.64m against an income of 9.17 with an anticipated deficit of 133k. Members voted in favour of the expenditure of the 2019 budget. However, there was a recognition that this was a stretched goal in terms of Parish Share; Synod discussed Parish Share at some length and was committed to maintain this goal while recognising the risks and challenges this presented.
The meeting at Freshbrook Church on Saturday was the first of the new three year term of the Diocesan Synod.
Speaking about the work being done around vocations, Revd Chris North, Acting Head of Ministry Development and Adviser for Ministerial Vocation, said there were encouraging signs of growth and diversity in the Diocese.
The number being selected for ordination has more than doubled in the last three years and 52 people are now actively looking into ordained ministry. However, more is still needed to be done to encourage young women and BAME candidates to explore ministry.
Revd Mat Ineson and Revd Malcolm Strange updated Synod on the work being done in the Mission Areas. They shared how they were starting to see the social, cultural and spiritual transformation of their communities, through the power of the Holy Spirit, as churches worked together across boundaries.
During the session, Revd Canon Graham Archer was licensed as Acting Archdeacon of Malmesbury and Bishop Viv gave her first Bishops Address as President.
Download the full Diocesan Synod Report for the November 2018 session.