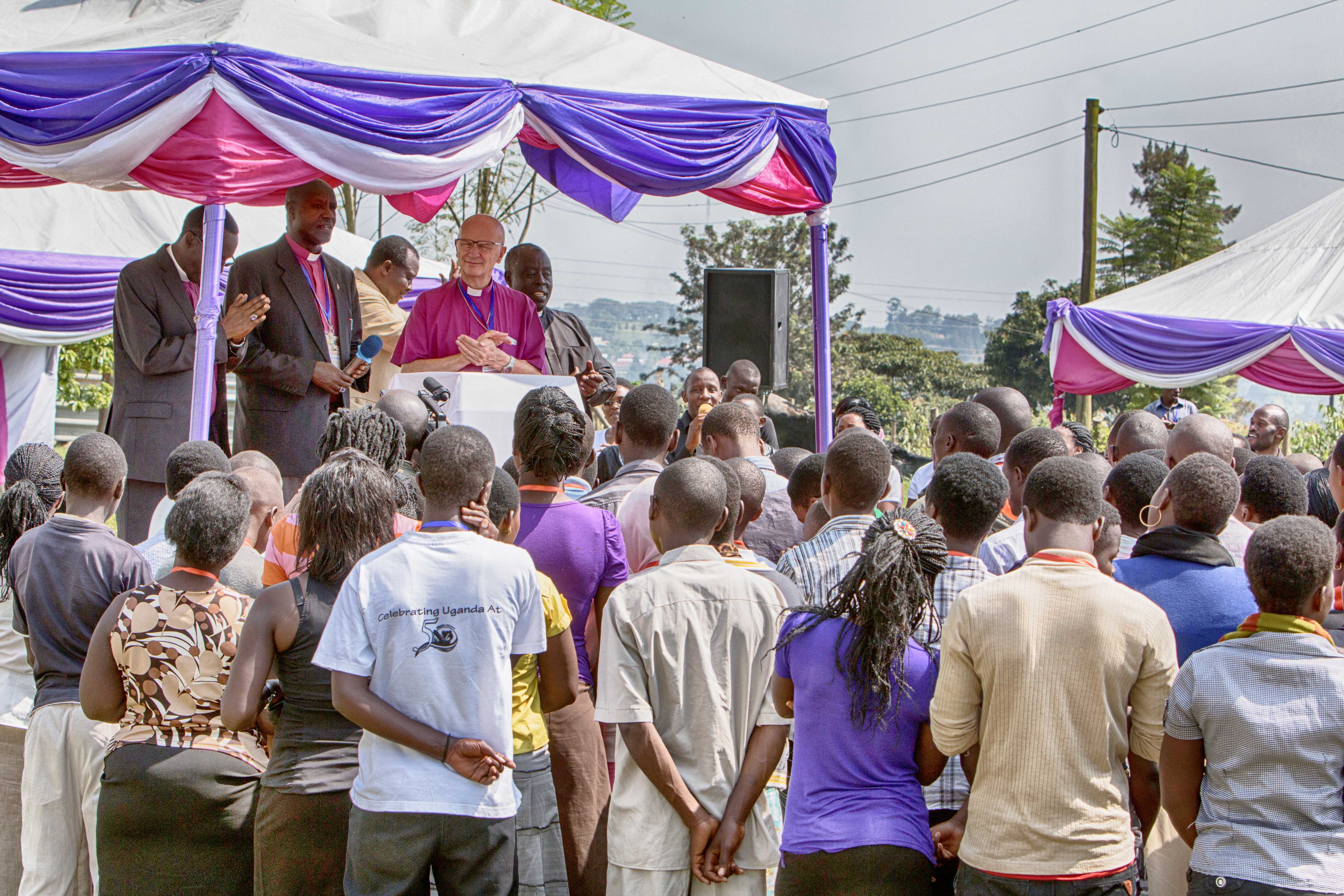 Bishop Mike Hill has made a number of visits to Uganda over the last 12 months aimed at strengthening our connections with our link dioceses and the province.
January 2015 he led a small team from Bristol who put on a four day conference on leadership for bishops, clergy and lay members of the church of Uganda.
August 2015 Mike was the key note speaker at the Church of Uganda's first Provincial Conference for 35 years. Only a 1000 people had registered but over 2000 arrived, which created logistical problems for the organisers, but resulted in an amazing conference.
January 2016 Mike was one of the main speakers at the Ankole Youth Convention in Mbarara, and then hosted the Archbishop of Uganda and his wife for a short break which gave them the opportunity to talk at some depth about the current crisis in the Anglican Communion. The trip was concluded with a visit to one of our newest link bishops, Bishop Eridard Nsubuga, recently consecrated at bishop of Luweero diocese which is linked with Swindon Deanery.