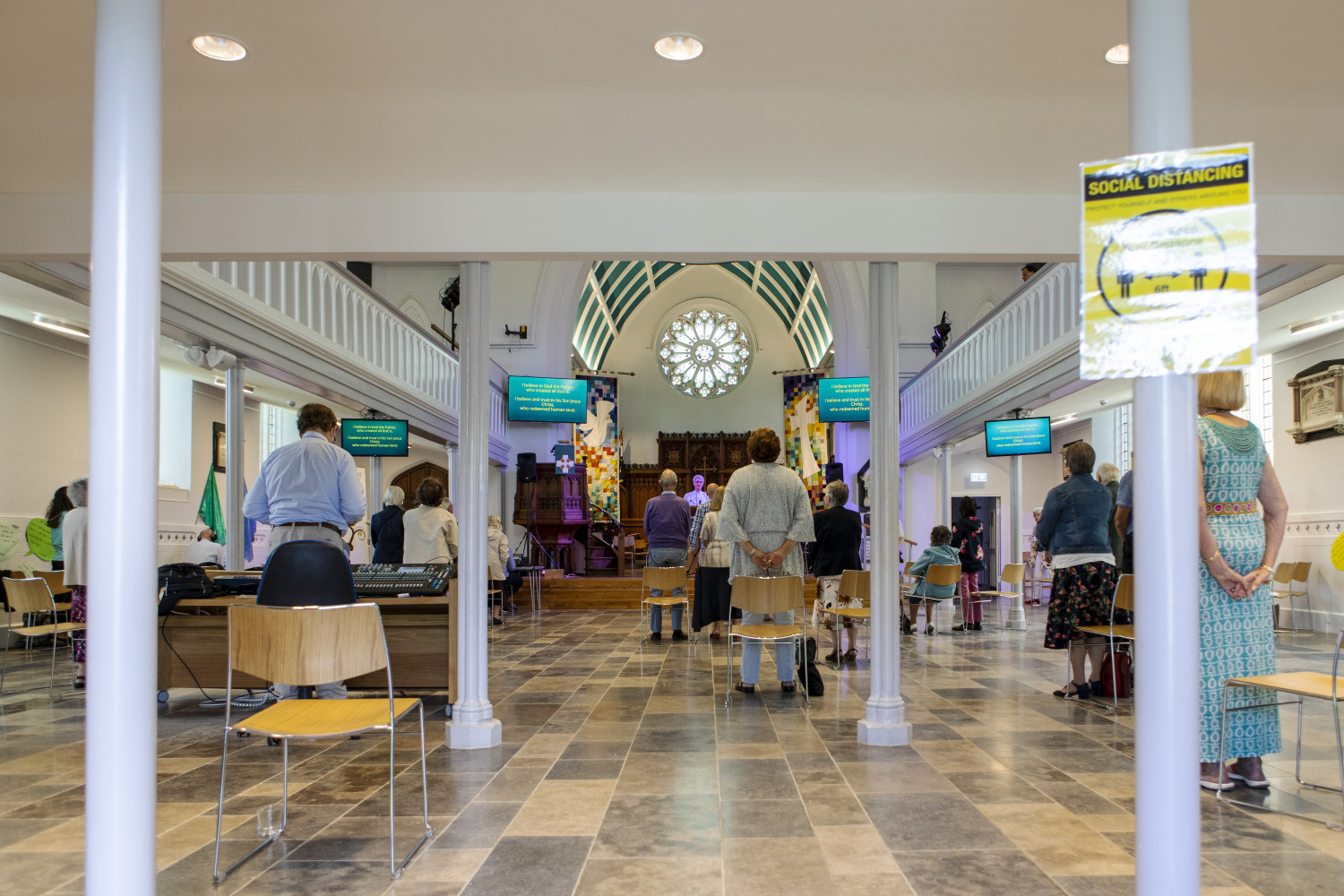 Since this most recent lockdown was announced on 4 January this year, some churches across the Diocese have made the difficult decision to close their buildings and offer digital services only until restrictions ease.
Others continue to keep their buildings open, with Covid-19 measures in place, for individual prayer and public worship.
The Church of England has published this advice to assist churches in their planning and decision-making. It has urged everyone to be exceptionally cautious and, in particular, to do everything possible to prevent mingling outside of households and support bubbles. It said: "We acknowledge and share the sadness many are feeling at not being able to meet together as we would usually do at the moment, and prayerfully and confidently look forward to better times ahead."
The Venerable Neil Warwick, Archdeacon of Bristol, said: "As we live through the pandemic and this third lockdown one of the things that continues to bring me encouragement and hope is the response of our churches and their people across the Diocese of Bristol.
"The care shown amidst and across congregations has been amazing. The phone calls made, the shopping delivered, the prescriptions collected, prayers offered… It's making a big difference.
"Then, at a church level, the decisions that have been made around worship and opening church buildings during this new lockdown. We've heard the amount of wrestling and prayer that has gone into discerning, with clergy and PCCs, the right course of action in each situation. Thank you for your conscientiousness and the gift of worship in different ways. We worship God in response to God's overwhelming love for all people and we do it for ourselves and for the communities we live amongst. How reassuring it is that prayers are being offered in every community right across our diocese.
"Wider, the way you have blessed your communities. The church that made sure every child in the local primary school had a gift box for Christmas, the churches that let everyone know in their villages where to seek support when needed, the foodbanks, the funeral care and the faithful presence of our churches always looking to love their neighbour.
"Thank you."
New advice has been issued for services during Lent, Holy Week and Easter, which can be found here.
Image: Chris Dobson