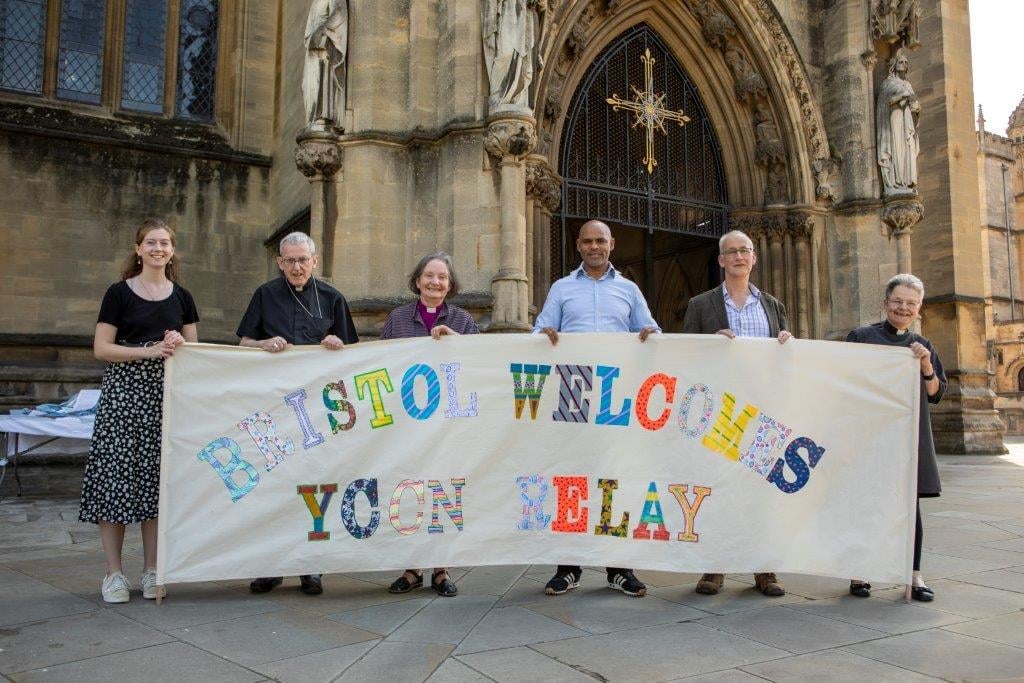 In November, the UK, partnered with Italy, will host COP26 - the 2021 United Nations climate change conference – in Glasgow. This 'best last chance' to get climate change under control presents a unique opportunity for Christians and churches to understand, and act on, this urgent global priority.
The Bishop of Bristol, the Rt Revd Vivienne Faull says of this pivotal moment:
"I, like so many, am anxious to see world leaders take tangible steps in Glasgow to drive forward the change that for too long we have struggled to make. But this will require courage, repentance, and a willingness to put the interests of others before ourselves – like we have never seen before.
"Over the last two years, I have been immensely proud of the commitment and creativity of churches, schools and chaplaincies in the Diocese of Bristol since we declared a climate emergency and committed ourselves to achieve carbon net zero by 2030.
"We, in our diocese, have much to do to get our own house in order but we are unwavering in our belief that creation care is at the heart of God's mission for God's Church and his call upon our lives."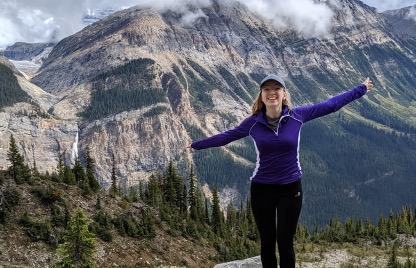 Both an individual and a church from the Diocese of Bristol have been selected to take part in Glasgow in different ways. Firstly, Beth John, a student in Bristol and longstanding member of Holy Trinity Hotwells, has been selected to take part in the Christian Climate Observers Programme at the conference.
The programme is an initiative from several large faith-based organisations in the US and Canada who have pooled their spare 'badges' to provide a unique opportunity for churches and young leaders to see inside the UNFCCC negotiations.
Beth John says:
"I found out about this opportunity whilst researching for my master's degree dissertation on faith involvement in COP26. After an application and interview, I was selected for the programme as my research has given me a good overview of UK faith-based climate action.
"With other members of the programme from across the world, I'll be attending COP26 in the Blue Zone (where the negotiations happen), taking part in stunts and events put on by faith-based organisations, as well as wider public events in Glasgow. We'll have the chance to see what is going on inside the conference, talk to representatives from NGOs, and potentially negotiators themselves.
"After a summer of studying COP in an academic way, I'm really looking forward to seeing for myself what this experience is like, meeting people involved, and getting to know Christians from around the world who are really passionate about climate action!"
Secondly, Hazelnut Community Farm in Bristol was selected by the Church Times out of hundreds of applications to be one of the churches showcased in its film of example churches, that will be shown during the conference. The Green Church Showcase film will have its premiere at St George's Tron in Glasgow on Tuesday 2 November and will also be broadcast live online.
The film, shows churches, schools and Christian organisations who are leading the way with innovative responses to climate change and projects to protect the natural world. You can sign up to watch the livestream of the event here.
Revd John White from Hazelnut said: "Being involved with the Green showcase and Cop is bittersweet. We are glad to be an inspiration to others but also worried that COP will be full of empty promises rather than decisive action."
Also arriving in Glasgow in time for the conference will be two pilgrimages which were both welcomed into the Diocese of Bristol on their journey earlier this year.
The Young Christian Climate Network (YCCN) thousand-mile climate relay passed through the Diocese of Bristol in July, and held a five-day residency in Bristol. The YCCN relay has been walking to the COP26 meeting in Glasgow since the G7 summit in Cornwall in June.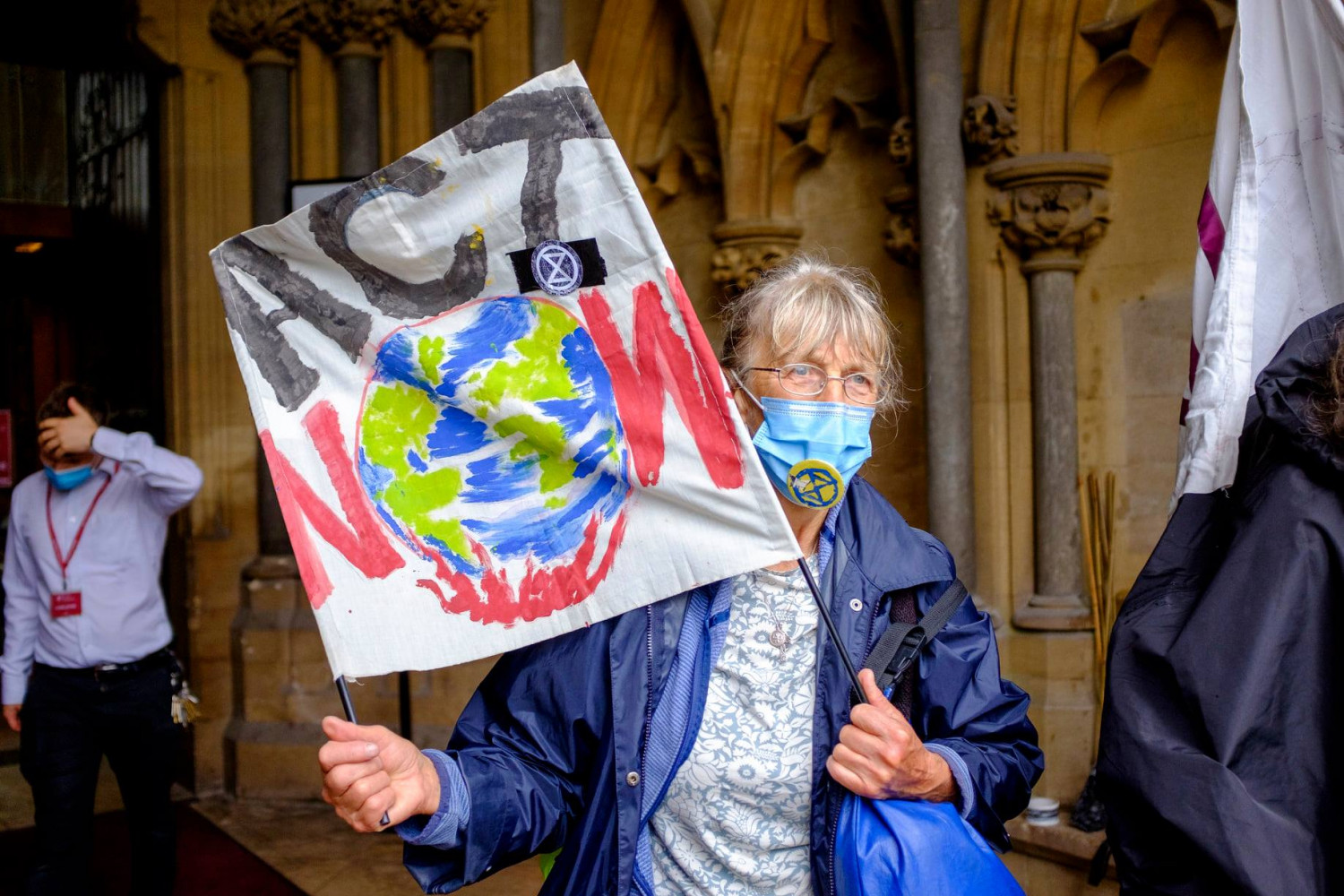 The pilgrimage, which is calling for just and fair climate finance for the world's poorest countries, will arrive in Glasgow on 30 October – you can follow the route here.
Camino to COP is a pilgrimage for climate justice initiated by XRUK Faith Bridge. One of the routes left Bristol Cathedral in September and will also be arriving in Glasgow on 30th October. This link has full details of the route.
The October eco parish update from our Enviornmental Team gives more detail on what some of the individual churches in the diocese have been doing in the run up to COP 26.
Getting involved in COP26
1. Watch online. You can keep up to date with the conference and events through the COP 26 YouTube channel https://www.youtube.com/c/cop26
2. Make a prayer boat. Christian Aid have taken inspiration from the model boat that YCCN have taken on their pilgrimage, which represents our hopes to set sail towards a more just future. They have asked that people create a prayer boat, together with their church. The boats can be displayed as a focus for prayer and added to Christian Aid's online fleet. If made in time, they can also be used to advocate for climate justice with MPs and sent to COP26. Find out more here.
3. Ring out for the Climate. Saturday 30 Oct, 6-6.30pm. With the latest report from the IPCC described as a 'code red' for humanity, could your church ring out its bells as a warning on the eve of COP26? Find out more here. Please seek permission from your church and do tell the local media and community why the bells are ringing.
4. Climate Sunday Services. There is still time for churches to hold a Climate Sunday service before COP26 and commit to action on the climate. The website has comprehensive resources to help you plan your service. You may also like to show this short video at services, which features local voices calling for action in the run up to COP26.

5. Advocacy. Faith groups are calling for just and fair finance for people in countries suffering the worst effects of climate change. Find out more about advocacy and how you can get involved at Make COP Count.

6. Become a greener church. The environmental resources for parishes on our website contains guides on changing your church's carbon footprint, becoming a greener church, working towards an Eco Church Award and more.
Main image from left to right: Sophie Mitchell, Bishop Declan Lang, Bishop Viv, Marvin Rees, Rev Nigel Coles, Very Revd Mandy Ford at an open event in Bristol to welcome the YCCN Relay to Glasgow, July 2021.