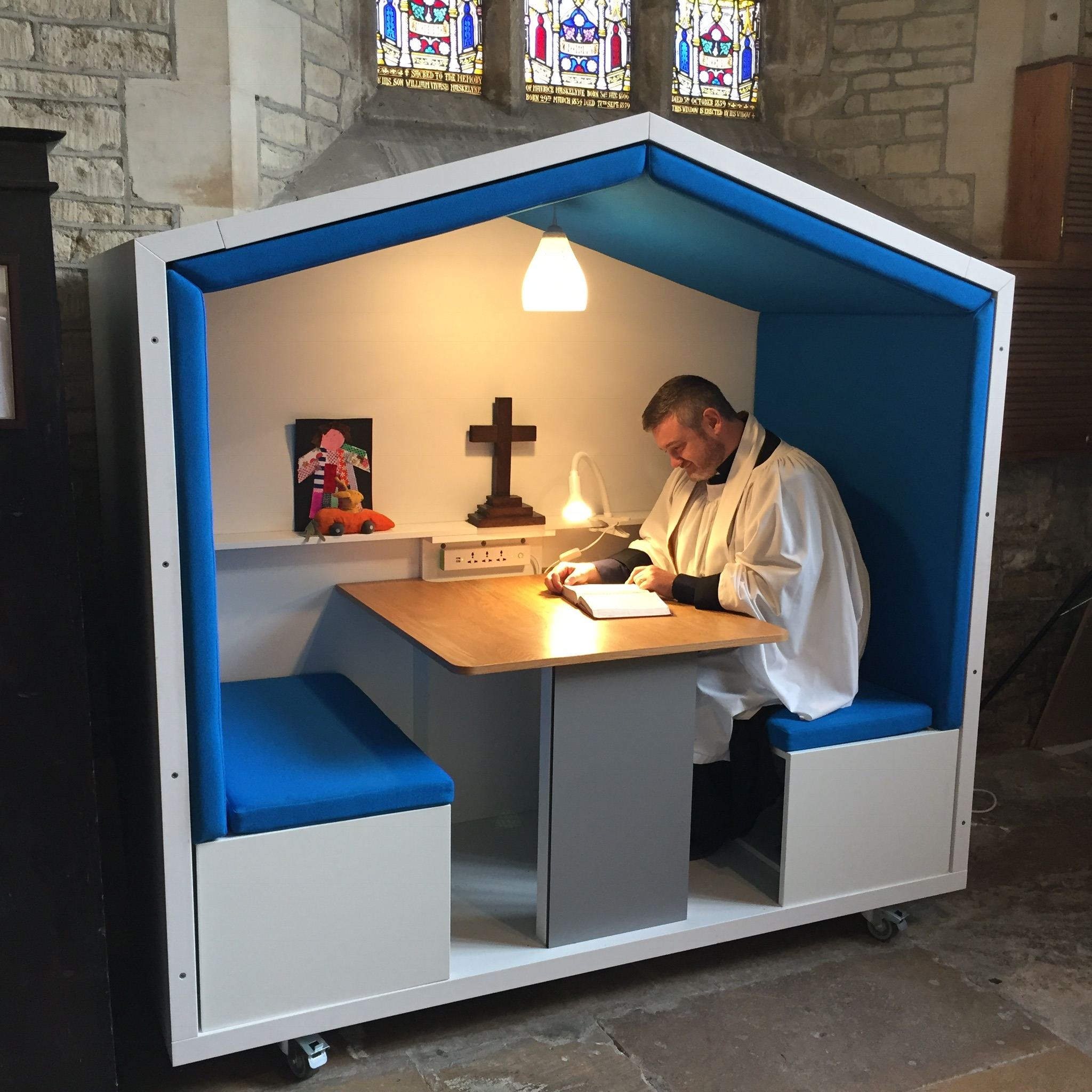 Members of All Saints Church in Crudwell have found a novel way to create more usable space within the building.
The church has started using a Nook Pod a specially built modular space on wheels which can be used for childrens activities, private conversations and as a study space.
And it is proving a hit with all ages of the congregation who are finding different ways of making the most use out of the pod, which has been set up at the back of the building.
Rhoda Daniels contacted the Bristol-based makers of the pod as part of a plan to create a separate space in the church for young children during services.
Since the installation, she has been surprised by the number of people wanting to use it.
Rhoda said: As well as providing somewhere to bring the children for their groups, the space is ideal for young mums wanting to take crying babies out of the service without feeling they are no longer welcome.
It has been amazing the number of people wanting to use it.
"Some of the older members of the congregation who have difficulty hearing have been using it after the service; the design of the acoustics makes it easier for them to have conversations at a lower volume.
There are so many uses for it and the fact it is on wheels means we can easily move it to wherever we need it.
What next?
Consider ways of using space in your church creatively, to fit the needs of the different groups.
Take a look at the Nook Pods at www.nookpod.com.