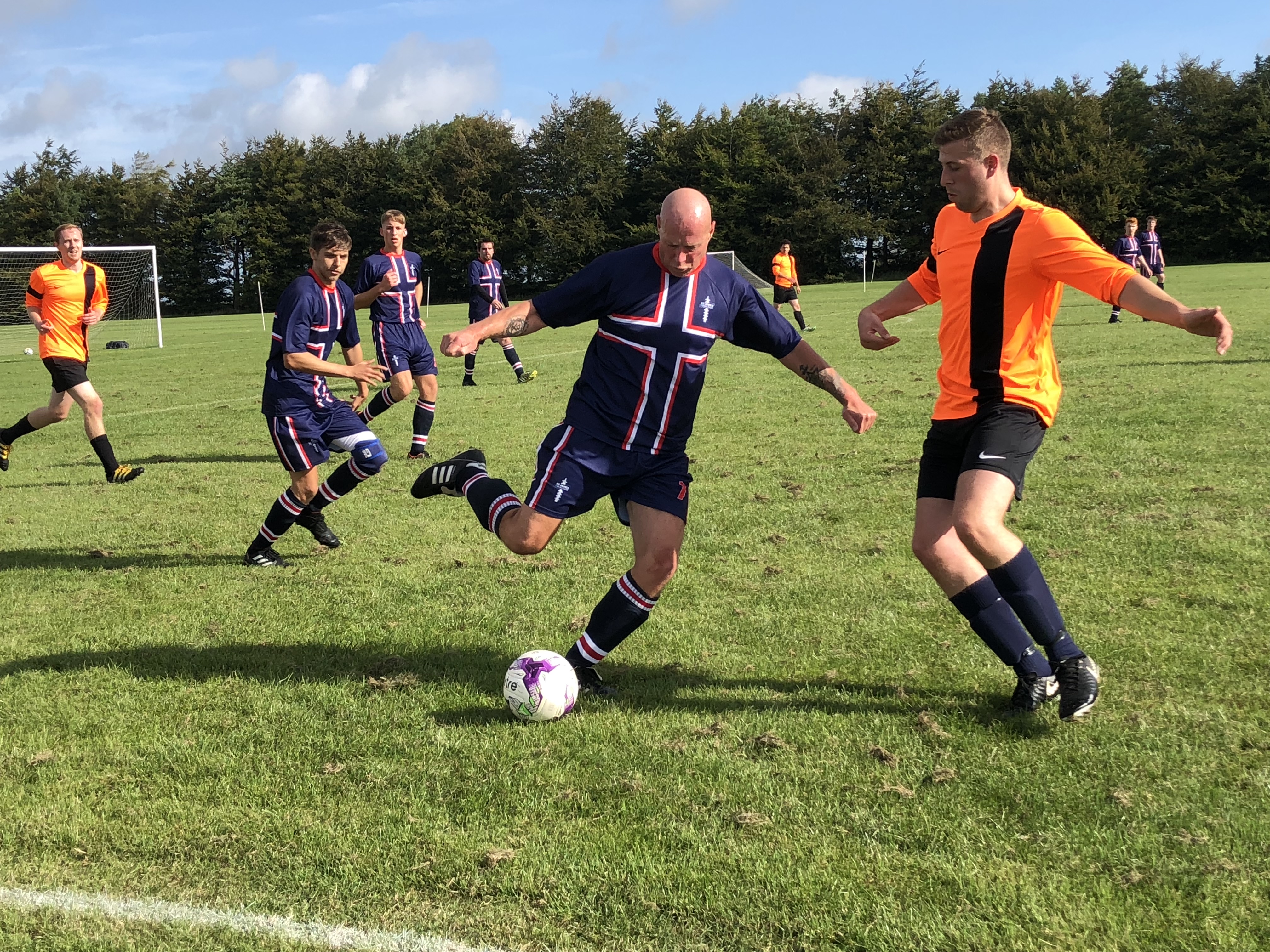 Sports ministry through football is helping the church in Lockleaze to connect with its community.
Revd Dave Jeal, vicar at St James Lockleaze and chaplain for Bristol Rovers, is encouraging congregations to form their own teams to take part in the Bristol Churches Football League.
Anglican churches once dominated the league, but now the players from Lockleaze are the only ones taking part. However Dave is keen to turn that around and see more churches take to the pitch.
Dave said forming a football team can have a huge impact on local communities.
The teams in the league serve different purposes, he said. Some, like ours, are evangelistic about 95% of our team are non-Christian - while for other teams its a fellowship activity.
They are certainly a great way of engaging with and involving the local community. Its a whole lot easier to invite someone to play football than to get them to come to church - although we have baptised a number of our previously unchurched squad!
Dave is currently on the Council of Reference for the league, having played in it for the last two decades.
Matches kick off at 10am on Saturday mornings and players must be over the age of 16.
What next?
If you are a church in the Bristol area, consider speaking to Dave to find out more about the Bristol Churches Football League and forming a team. Contact Dave at davejeal@blueyonder.co.uk.
If you dont have enough players for your own team, think about joining with neighbouring congregations to put a team together.
In September Bristol won the Church Times Cricket cup; think more broadly about how sport can be used as a tool for ministry in your parish.