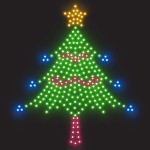 During December, different people across the Diocese of Bristol will reflect on what Advent and Christmas mean to them. Here, Rev Dan Tyndall, Vicar of St Mary Redcliffe in Bristol, shares his thoughts.
The expectation that It will all be over by Christmas was a widely-held view of the First World War. Ironically, for many people today this notion seems to relate to Christmas itself.
The earliest decorated Christmas tree I saw this year was in mid-September; admittedly it was in a hotel foyer and was part of their Xmas parties advertising campaign. I have to acknowledge that I felt the Victor Meldrew rise within me and I only just refrained from making that comment! Then, in the last week of November, I saw my first decorated fir tree twinkling away in the window of someones front room.
Xmas starts earlier each year. It creeps up on us and jumps out at us. It tries to drive us into activities and behaviours we would normally be strong enough to resist. It aims to hem us in on every side until we are made to feel somehow unorthodox if we dont join in and spend, spend, spend. There is no way of escaping that wretched Little Drummer Boy and Rudolfs cold never seems to get any better.
And then its all over: as Xmas gives way to Christmas. After the months of frenetic shopping, the office parties and celebratory dinners, Christmas Day signals the end of Xmas. Suddenly our attention is diverted to the High Street sales; television ads switch overnight from actors in winter jumpers to beach scenes with scantily clad holiday-makers selling us our next summer holiday as the ideal antidote to indulgence. And when we venture back to the supermarket to re-stock for New Year, we are greeted by Hot Cross Buns and Easter eggs.
Dont get me wrong, Im not wanting to simply have a go at the commercial world: yes, they lead us to the edge of this promised land, but its you and me that cross the threshold to buy the milk and honey. I accept that there is a bit of a circular argument in this: if we didnt do our bit, they wouldnt do theirs; and if they didnt do their bit, we wouldnt do ours! But none of this is really my point.
Im simply wondering whether this is an opportunity for us to be just a little bit counter-cultural, to make a bit of stand, to put down some kind of marker which declares that whilst Xmas may be fun, Christmas is the real deal? And this could be as simple as keeping our Christmas carols until Christmas Day and then singing them throughout the Christmas Season.
Christmas, like other parts of the Christian calendar, lasts for a specific season. Starting on Christmas Day it lasts until the Feast of the Presentation of Christ in the Temple (otherwise known as Candlemas) on 2 February: 40 days to celebrate the birth of Jesus, to join in the angels song, to wonder at the gifts of the Magi. This is when our distinctiveness as Christians could become apparent: we dont stop when Xmas gives way to Christmas. Indeed, thats just when we get going!
As followers of Jesus, we are called to have one foot in this world and one foot in His Kingdom; to be in this world, but not of this world; to be incarnational. So there is a strong argument that we should join in with the Xmas celebrations, to buy gifts and send cards, and to sing the songs and wear the party hats... throughout the whole of January!
Rev Dan Tyndall
Vicar of St Mary Redcliffe, Bristol