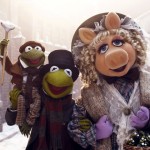 Our #ChristmasMeans series of reflections continues with this piece written by Steve Jones, aLay Assistant at Holy Trinity Church in Westbury on Trym.
For me the season really starts with the fresh Christmas tree being collected and then spending the next hour on my stomach twiddling the three little screws in the tree holder attempting to make the tree stand upright as opposed to looking like its being blown by a force ten gale!
I am not a pious person, but some of the greed shown at this time of year just because it is Christmas can be very depressing for me and other Christians I know. The definition of which has to be the antics of people on the so called Black Friday. A Black day indeed!
The adverts on TV urge us to buy the latest products, and to have the perfect Christmas. Which apparently means if there are four of you for Christmas lunch you need to purchase enough food to feed 20.
In stark contrast, my volunteering with a local homeless charity can be both a sobering and an uplifting task during this season. For those who are homeless this can be a very trying time, but when you turn up of an evening, on the streets of Bristol with a cup of soup or coffee, you begin to understand what need truly is. During Advent we serve mince pies which always goes down really well. This will often get you a God Bless in return.
Every year we hear how Christmas is losing its real meaning, that it is becoming more and more commercial. Well, that may be true, but in this increasing secular world Im afraid this is something we as Christians just have to deal with. My answer is that if you feel your voice is being lost then shout louder; wear your faith on your sleeve, maybe a jumper saying Happy Birthday Jesus; make yourself and the real message known. On my travels I once saw a poster in a church stating, Talk talk to God? Pray as you go here as a direct response to a mobile phone shop opposite.
I follow closely the work of Sat-7, a Christian satellite channel which broadcasts to the Middle East and Egypt. They do not preach, but simply lay out what Christians believe from a Middle Eastern perspective, and to offer a way of engaging in the Christian faith if you so choose.
One viewer said, I try to follow Jesus and pray to him, but Im not sure he can hear me because there are no churches in my country. The studio of course informed her that Jesus had global coverage and did not require buildings built in his name to hear her prayers. Another viewer who had his copy of the Bible destroyed is now writing his own Bible by copying verses displayed on the TV channel - he thinks he will have a New Testament in maybe three years.
Therefore for me the season of Advent means I can reflect on my relationship with Jesus this past year; celebrate the coming of our saviour and thank God that I can buy a Bible and go to church or house group without fear and worrying that the secret police are monitoring my moves. That puts the whole commercialisation of Christmas here in the UK into perspective for me.
So on 25 December go on, have that spare mince pie left on the plate, raise a glass in celebration of the birth our Saviour, and (as is compulsory in my house) watch The Muppets Christmas Carol.
Then you can look forward to continuing your own personal journey with Christ in 2015.
God Bless and Merry Christmas
Steve Jones
Lay Assistant, Holy Trinity Westbury on Trym, Bristol