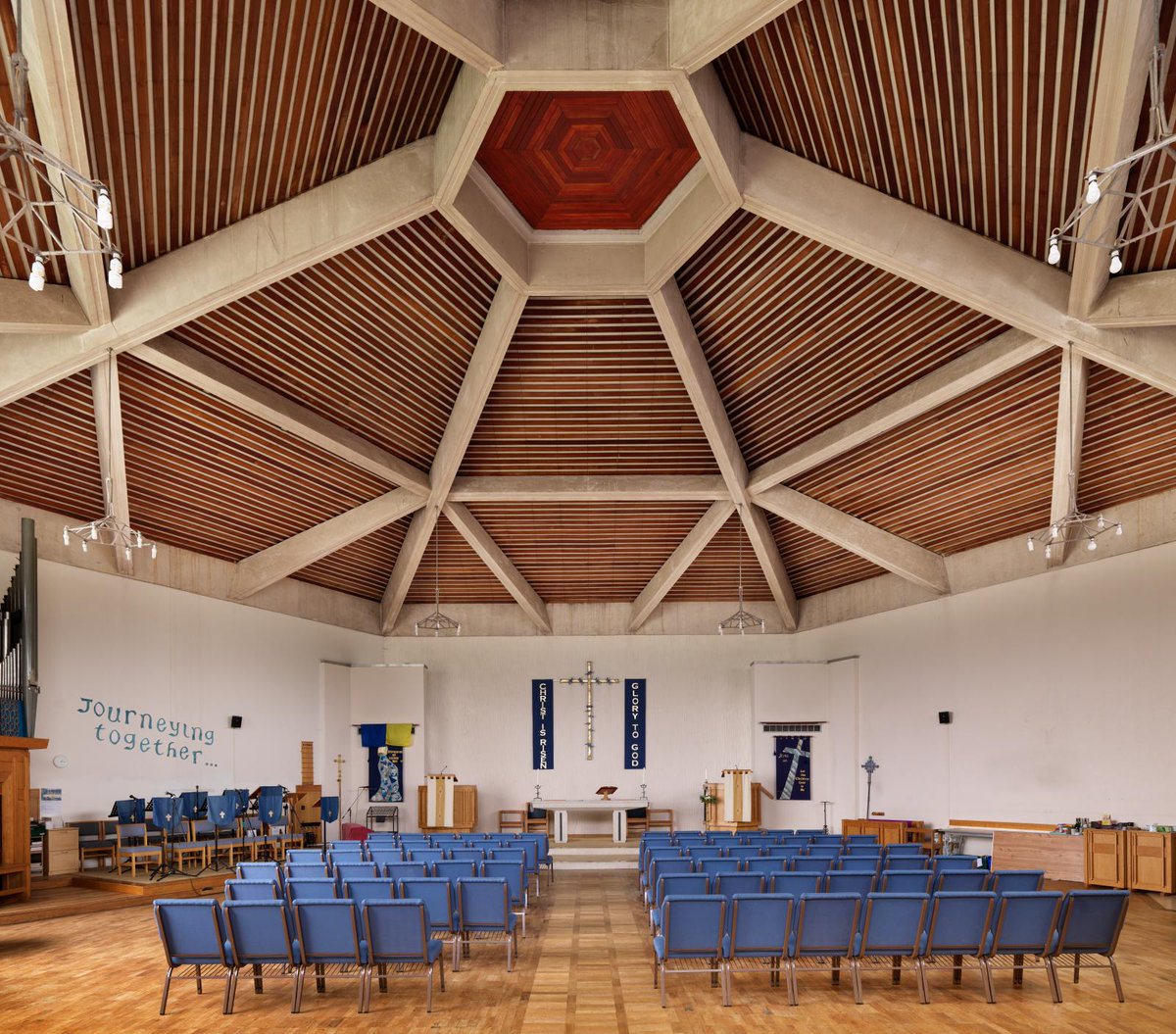 St Peter's church Chippenham has been awarded Grade II listed status by Historic England.
The church contains the most extensive collection of artist Frank Roper's church artworks in England. Designed in a 1960s style by architect Kenneth Nealon, it's also notable for its geometric forms.
"We are delighted to receive confirmation of a Grade II Listing," says the Revd Andrew Gubbins, Priest in Charge of St Peter's. "This establishes our reputation as a fine example of Frank Roper's artistic vision, as well as supporting the work of local volunteers to make St Peter's Church Centre a vibrant community hub."

The artwork includes sculpture, screens, light fittings, door furniture, and etched glass designed by Roper and stained glass made in collaboration with his wife and fellow artist, Nora Roper.
Built to the designs of architect Kenneth Nealon, the church is an icon of 1960's style, notable for its use of converging geometric forms and scale and use of a simple selection of materials.
"We're delighted to see this wonderful Wiltshire church nationally recognised and protected," says Catherine Croft, Director of the Twentieth Century Society. "With its striking double-height hexagonal nave and geometric details, along with exquisite decorative elements by artists Frank and Nora Roper, it's a fine example of Britain's modern heritage. We hope St Peter will continue to be at the heart of the Chippenham community for generations to come.