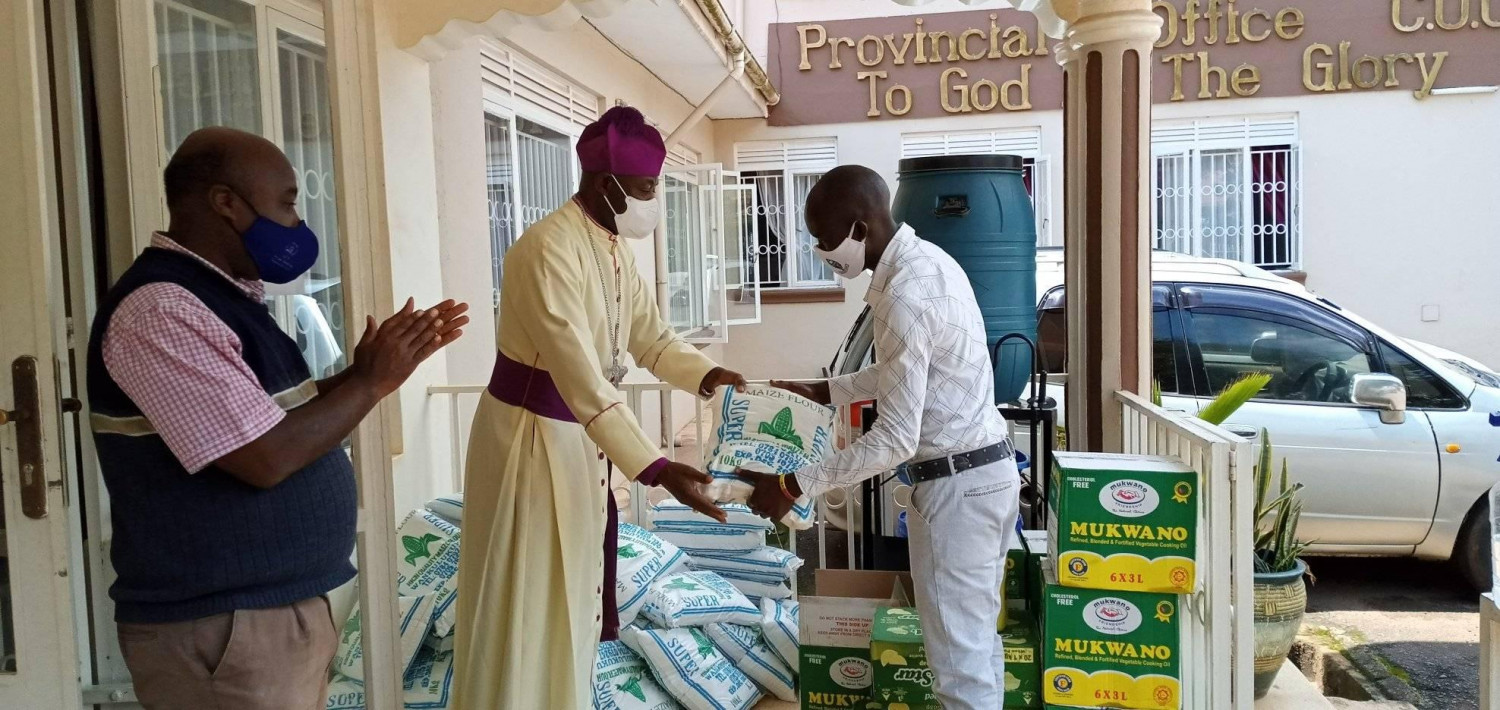 The Diocese of Bristol's appeal for Ugandan clergy and their families has donated £41,000 to buy food items such as rice, beans, cooking oil, and sugar, as a third wave of Covid-19 cases devastates the country.
Anglican clergy across Uganda are facing food shortages as a result of ongoing Covid-19 lockdowns. The national lockdowns have closed churches across the 36 dioceses, severely affecting clergy families, who receive their income from tithing and offerings collected during in-person church services.
In October 2020, the Bishop of Bristol, Rt Revd Vivienne Faull, launched a UK-wide appeal to raise money for the Archbishop of Uganda's Emergency Fund. People were able to give through their church, or directly through a Give A Little appeal page.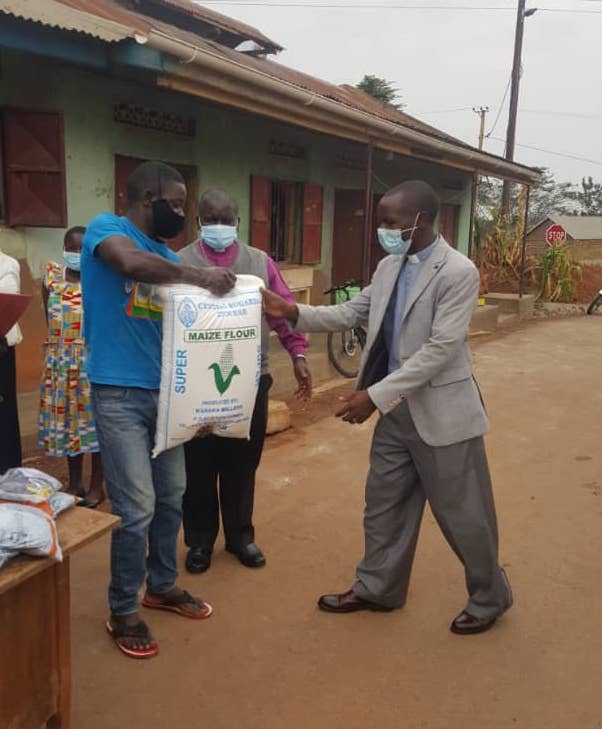 When the Diocese of Bristol sent the money to Uganda at the start of 2021, the first wave of Covid had begun to lessen – parishes were worshipping once more, and clergy and lay workers were receiving an income again. Most of the money was subsequently held back until now, as a third wave of Covid-19 cases devastates the country.
The Archbishop's international adviser said: "The earlier delay in distributing the gift has turned out to be a very big blessing because it is really, really, really needed now."
Both private and public medical facilities across the country have reported running out or having acute shortages of AstraZeneca vaccines and oxygen. Hospitals report they are no longer able to admit patients to intensive care.
Many people in Uganda have recently lost family members and friends to Covid – one woman known to the diocese lost five family members in one week.
Every single diocese in Uganda has received a significant gift of provisions for vulnerable clergy as a result of the Diocese of Bristol's appeal.
For example, the Diocese of Soroti in Uganda said: "61 clergy and 56 lay readers [in our diocese] were identified as most vulnerable and received gifts of food from the Diocese of Bristol. Each was given 10kg of posho, between five and 10kg of beans, and a packet of salt."
There are 36 dioceses across the Church of Uganda, which means that up to 4,000 vulnerable clergy families are likely to have received vital food support at a time of crisis. Thank you for your kind donations.