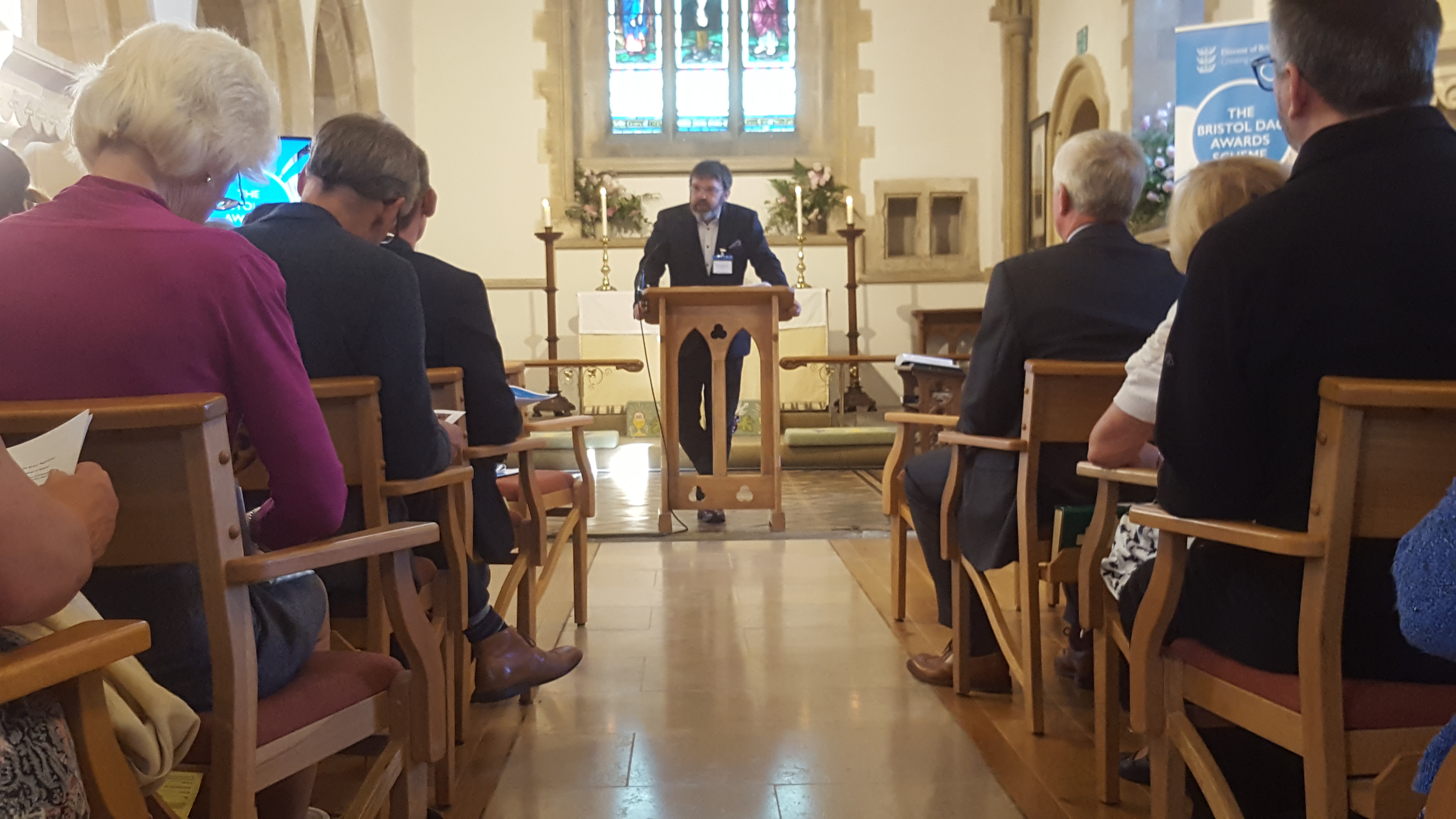 Church building projects across the Diocese have been honoured by the Diocesan Advisory Committee at a special awards ceremony.
Nine parishes were recognised at the third annual DAC Awards for the completion of a project to an exceptional standard of workmanship, or where a project has been key to that parishs growth and mission.
The drinks reception was held at St Mary Hullavington, one of this year's award-winning churches.
Rt Reverend Viv Faull, Bishop of Bristol, praised the work of the people involved in the projects. Speaking at the event, she told the winning churches: "I hope very much that you will pass on the message of what you have done and how you have done it to others, so that they can see what the transformation of your building has done for your community.
"There will be something about what you have all achieved that will give others the confidence to do likewise."
Certificates were awarded to members of the nine churches by Ven Christopher Bryan, Archdeacon of Malmesbury, and Ven Michael Johnson, Acting Archdeacon of Bristol.
The DAC forms a key part of the process by which parishes develop proposals for their buildings and obtain consent to carry out work. It works closely with parishes in caring for their buildings and in adapting them to support their mission and growth. In doing so it encounters many people working with incredible commitment and passion, often with significant obstacles to be overcome.
The DAC sees many applications from parishes through the year, and this event was a good opportunity to give proper recognition to some of those projects, with representatives of the parishes having the chance to share their experiences.
Nominations for awards can be made to Emma Bakewell, DAC Secretary.
You can see pictures of the winners on our Facebook page.
Read about the winners of this year's DAC Awards: