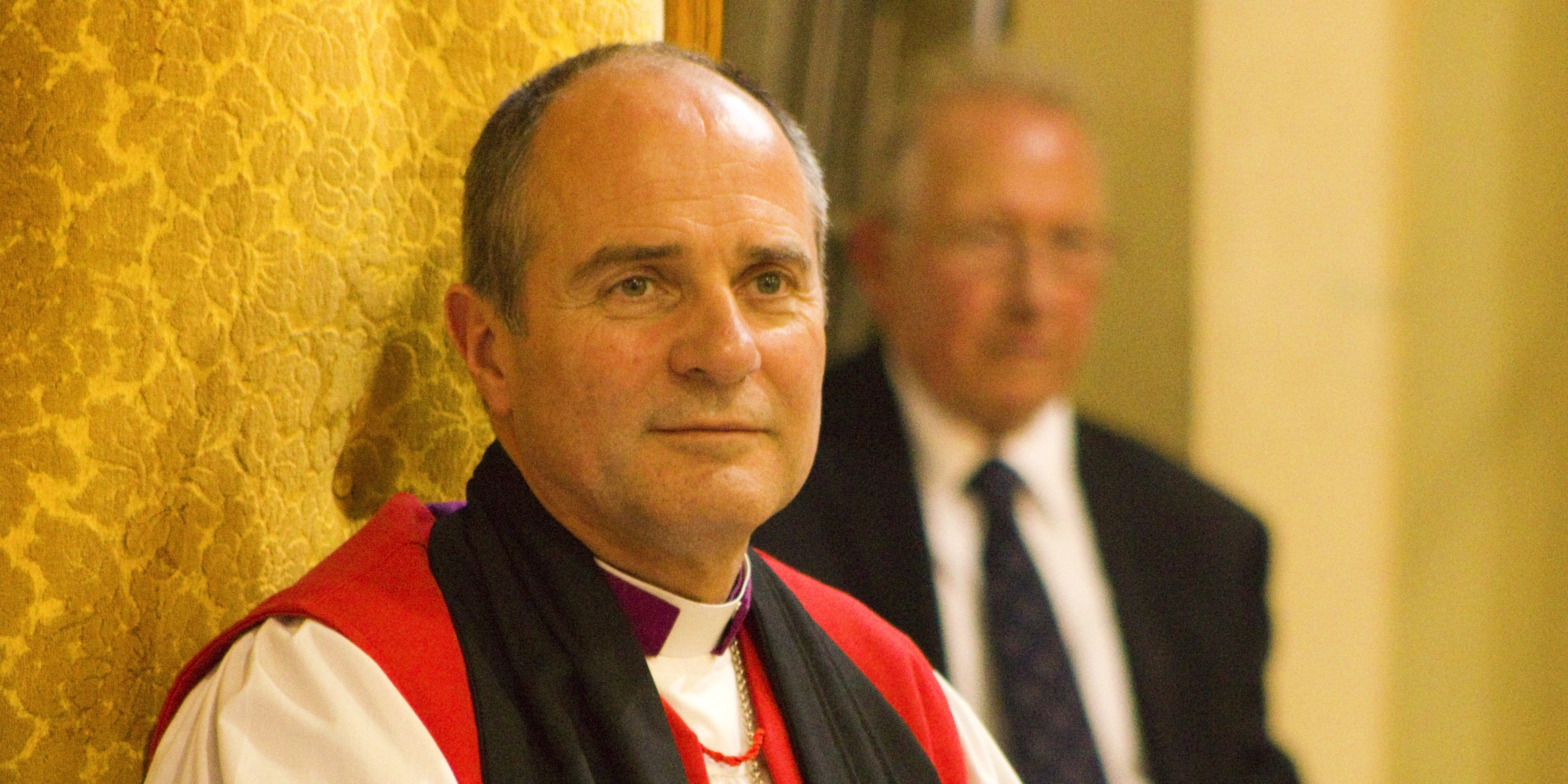 This month Bishop Lee invites us to embrace Lent as a time for necessary endings so we can truly experience God's new beginnings.
Over the past 6 months the opening verses of chapter 3 from the Book of Ecclesiastes have regularly been in my mind:
1 To every thing there is a season, and a time to every purpose under the heaven:
2 A time to be born, and a time to die; a time to plant, and a time to pluck up that which is planted;
3 A time to kill, and a time to heal; a time to break down, and a time to build up;
4 A time to weep, and a time to laugh; a time to mourn, and a time to dance;
Those who are old enough might recognise the words from a song popularised by The Byrds in the 1960s: Turn! Turn! Turn! For Christians these weeks of Lent provide a hinge between the seasons of winter and spring and an opportunity for making necessary endings and creating new beginnings.
In his book entitled Necessary Endings, the clinical psychologist, business consultant and theologian Henry Cloud refers to the tasks that a farmer needs to be about during the winter season when everything has died or ceased growing. He includes getting the books in order, squaring accounts with lenders, repairing equipment and getting it ready, preparing fields, reviewing the successes and failures of the past year and making changes for the year in prospect.
By contrast, the spring is a time for gathering seeds, deciding which fields will be worked and which left, ensuring there are sufficient resources to get through the year, doing the sowing and planting, protecting seedlings from damage by the weather or pests, and nurturing a vision of the harvest to come.
These are separate seasons with distinct tasks.
Though fewer of us are now engaged in farming or agriculture, the images run deep and have metaphorical as well as physical resonance. We recognise different seasons in our own life, or the life of our communities or in businesses. Sometimes we feel like the seasons have been extended, or blurred and run together; life has become conflated or confused and lost its pattern.
Lent is an opportunity for regaining a perspective and a godly rhythm and grip on God, and through his grace, on ourselves. To do this what I want to commend is that you reflect on your life and discipleship with the images of winter and spring - and the tasks of the farmer - as a guide. That means considering first what needs to end or be finished. Before we can make new beginnings there is almost always an ending that is required. You may want to do this collectively as a church community, as well as in your personal life.
Dr Cloud is convinced that most of us are not great at endings especially when they are going to be painful or difficult. So often we lack either the courage or energy to make an ending we know is for the best. We excuse ourselves or those we care for; we fool ourselves with false hope; we continually put off what needs to be done. In his book he quotes a woman. I know I live in hell. But I know the names of all the streets.
To help you gather strength to make changes, try imagining the future in 12 months if you continue down the same track, doing and saying the same things as you always have done. Imagine how you will feel, how life will be. Drawing on the discomfort or hurt that brings can provide energy to make an ending.
Most of us need support to make endings that are difficult or painful. Who can you get alongside to remind you of why you need to end something? Who can keep you to your decisions?
Space limits me from saying much about spring and new beginnings. But that seems appropriate. It is only when we have made the endings of winter that we are ready to enter the season of new beginnings. We have to follow the pattern.
This Lent as you follow the steps of Jesus may you know that power which strengthened him to make the most seismic of endings and beginnings.
+Lee
February 2012