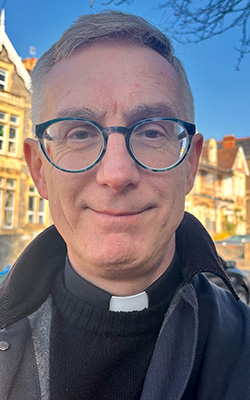 We are pleased to announce that the Revd David Stephenson will be seconded from his parish ministry to work as Chaplain to the Bishop of Bristol from today until the middle of May.
David will be working from the Bishop's office in Winterbourne in a flexible, part-time capacity.
We are very grateful for the generosity of the benefice of St Saviour with St Mary Cotham and St Paul Clifton, for releasing David and for the Revd Pippa White, who will be stepping in to cover parish work in David's absence.