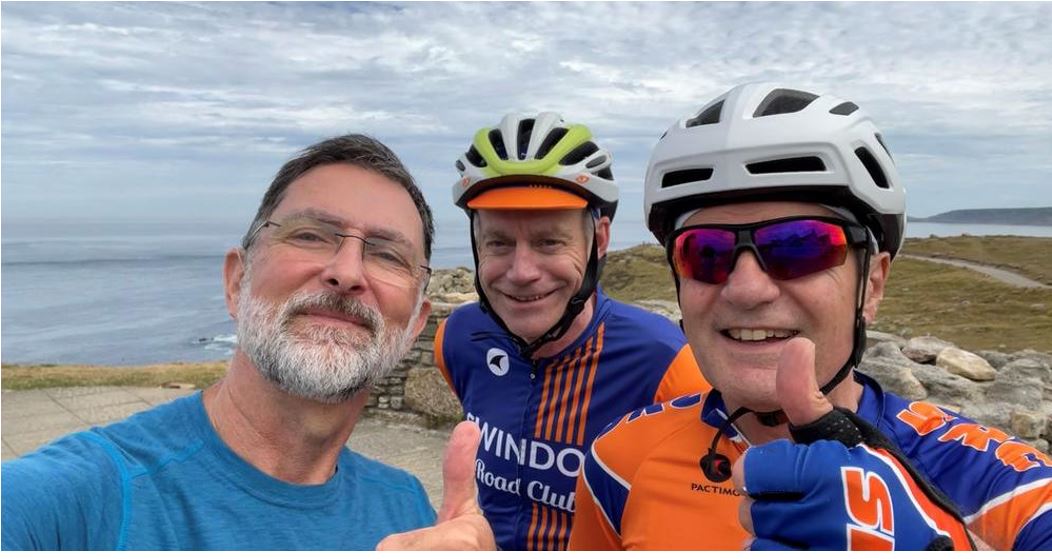 Following a 1,000 mile bike ride, the Bishop of Swindon, the Rt Revd Lee Rayfield is being supported by Swindon Town FC in raising funds for local families struggling with the rising cost of living.
Last summer, together with Chris Stanley, a clubmate from the Swindon Road Club, Bishop Lee raised £5,000 by cycling from Land's End to John O'Groats in the heat of the hottest July on record.
This weekend supporters of Swindon Town and Grimsby Town will be invited to boost the current total of £6,400 when their two sides clash at The Energy Check County Ground.
A collection for Bishop Lee's "Bottom to the Top" appeal will be made before and after the League Two game on Saturday.
"Working alongside Wiltshire Community Foundation we are raising funds for charities active in Swindon already linked with helping families struggling to buy the basics," says Bishop Lee. "I am hugely grateful to the CEO and all the staff at Swindon Town who have made the collection possible. It is another example of the club's exemplary community focus," he says.
Swindon Town have also donated kit, tickets, signed shirts and match balls, to be auctioned as part of the appeal.
Local churches and leaders from other Faith communities will help to identify the charities which would be of most help to individuals and families in their neighbourhood. Those charities will then receive funds from the "Bottom to the Top Appeal" with those most likely to benefit being supported to draw on these funds.
Bishop Lee hopes to have raised a total of £10,000 when his Appeal closes in March.