Being poorly with covid recently, didn't stop Bishop of Swindon, Dr Lee Rayfield from getting on his bike once again to take on a huge fundraising challenge, cycling some 881 miles from Lands End to John O'Groats in just 13 days to raise as much money as possible to support local families in most need with a special Christmas gift.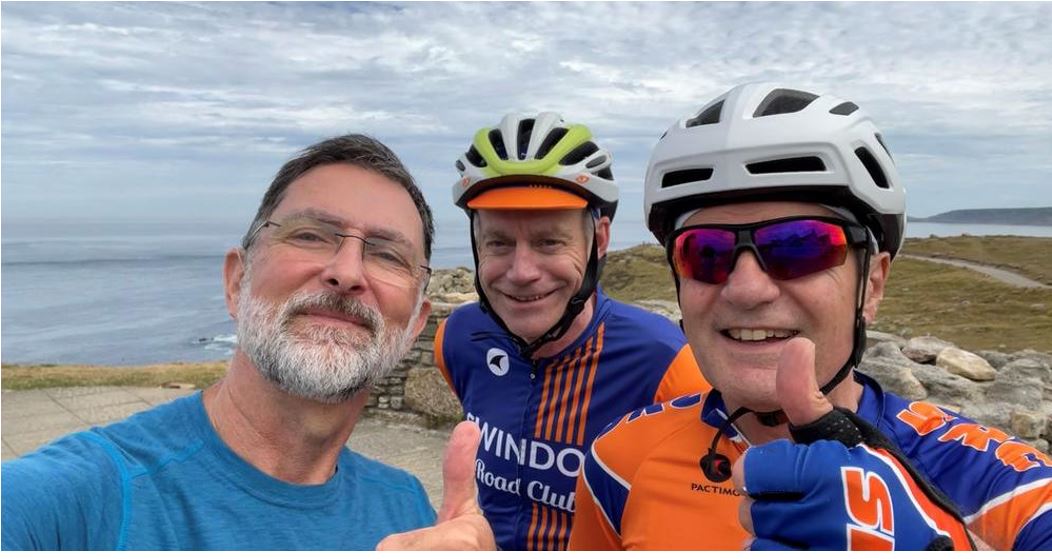 This is the second time that Bishop Lee has taken on such a massive quest as back in 2014 following chemotherapy and radiotherapy for Hodgkin Lymphoma, he rode from John O'Groats to Land's End and raised a huge £16,000 to equip and train church leaders from across Uganda to help them better serve their communities.
His plan was to cycle the other way round two years ago but sadly his quest was scuppered as he hit a patch of black ice breaking his femur and he also needed to have a replacement of his replacement hip! Through the wonders of modern surgery, physiotherapy and the grace of God he is now able to fulfil his second challenge but this time helping people in his hometown of Swindon in a challenge he has named 'From the Bottom to the Top'.
When Lee became the Bishop of Swindon in 2005, he had little idea of what a question he would be asked in 2018 would mean to him which was "What will Swindon do for you?" Without going into too much detail, what Swindon has done for him is open his heart to the needs of the most disadvantaged in his local community and he really wants to make a difference which is why he has got on his bike again riding on some gruelling hills and in temperatures of almost 40 degrees on some days!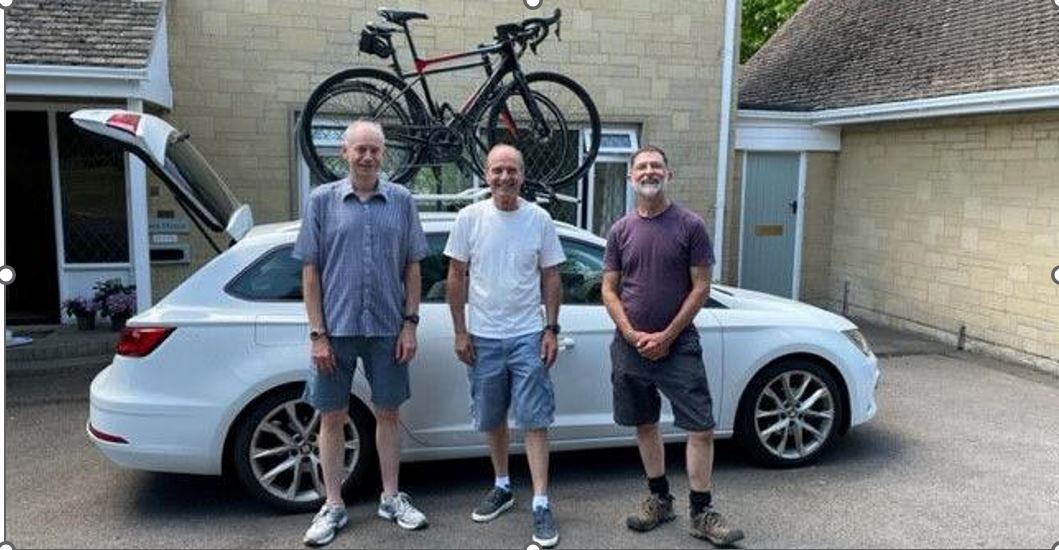 Heading off last week with his cycling buddy, Chris Stanley and his good friend Francis O'Leary who is the driver for part of the journey, Bishop Lee had some special thanks for Michael at Halfords in Swindon who helped him put one of the bike racks on the car which had defeated him and Mark, Mike, Matt and the team at Hargroves Cycles who have continually supported Bishop Lee by getting his bike on the road and have also kindly donated a brand new bike for a raffle!
The driving has now been taken over by his good friend, Simon Robertson who is married to one of our clergy and has also ridden from Lands End to John O'Groats himself and so he is a great moral support!
Ending on Monday 25th July, Bishop Lee will take just three days to recover before heading off to the Lambeth Conference and next month he will take some study leave and a much-needed holiday.
Bishop Lee lives in Swindon with his wife, Liz and they have been married for over 40 years. They have three children – Matt who is 38 years old and lives in Leamington Spa; Simon who is 35 years old and lives in London and Louise who is 31 years old and lives in Warwickshire. They also have an adorable grandson called Kaden who is six years old.
To support this great cause, please visit Bishop Lee's JustGiving Page and please give generously. You can also follow his incredible journey on his daily blog - From the Bottom to the Top. We would particularly like to hear from any Swindon companies who would like to help Bishop Lee with his fundraising efforts.
Dr Lee Rayfield, Bishop of Swindon said, "It feels fantastic to be out on the road again to not only cycle which I love but also to raise money to help local people who will need support this Christmas with the cost of living continuing to soar.
"It was an anxious departure this morning as we set off on what is the hottest day of the year so far and we ask that you all pray for us as we continue to push through it. We would like to say a huge thank you to everyone that has supported us so far and it's great to see that we have smashed our first £1000 target. I must also thank my family and friends for supporting me always. Please give generously, it really will mean such a lot to many people."