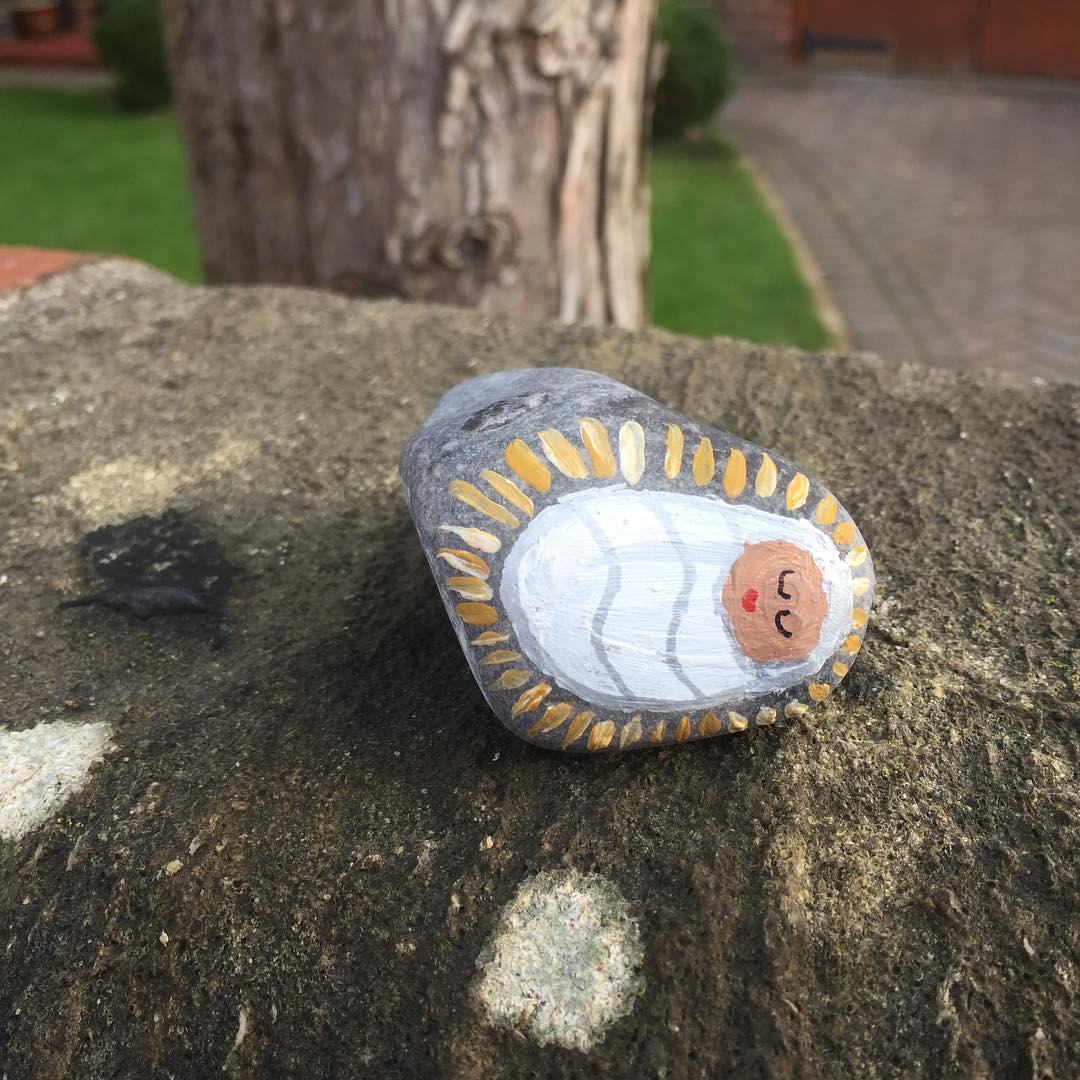 Hand-painted stones featuring a sleeping baby Jesus have been left scattered around Westbury Park.
The miniature artwork is the brain-child of Revd Emma Langley, vicar of St Alban Westbury Park, who has left the pebbles around the community for people to pick up and take home in the run-up to Christmas.
She painted hundreds of the stones before placing them at spots all around the parish.
Emma said: "Once people find them, the idea is that they take them home and upload a photo of it to the Facebook or Instagram Baby Jesus Rocks pages.
"The church has a strong link with the school next-door, and we have been spreading the word with the children there. They have all been buzzing about going out to find them."
The success of the campaign lies in the relationships that members of the congregation at St Alban have built up with the community over the years.
"Many people have been to the church for baptisms, weddings and funerals, so are aware of who we are," said Emma. ""We have a great relationship with the community, and this builds on that connection. It is about sharing the message of the Gospel in a new way."