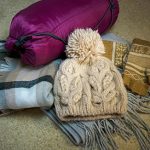 Will you give up a night of comfort so that someone else doesnt have to?
Church Urban Fund is inviting churches and communities to take part in the Advent Sleepout Challenge this Christmas to help people struggling with homelessness and marginalisation.
The Advent Sleepout Challenge is a national, sponsored event to help marginalised people in England transform their lives and communities through the work of Church Urban Fund. During Advent, people all over England will take the Christmas story as inspiration and give up a night of comfort; sleeping out with friends, families, church groups, clubs and community groups.
In 2015 it was estimated that around 3,600 people were sleeping rough on any given night in England. This is double the figure for 2010.
Last year, the first Advent Sleepout Challenge raised 93,450 after 75 events took place in churches and communities across the country. Since 2014, Church Urban Fund has provided as much as 156,000 for grassroots projects working to tackle homelessness and marginalisation.
In 2016 Church Urban Fund will help to provide 4000 bed spaces across England to those who need them the most.
Paul Hackwood, CUF Executive Director, said: Communities and church groups rose to the challenge last year to raise a fantastic 93,000 for CUF- through this we have supported schemes that have made a real difference - from winter night shelters to job clubs.
We hope that this year we can meet this growing need and continue to build on the success of last advent as we support the most marginalised people to transform their lives and their communities.
To get involved in the Advent Sleepout Challenge, you can download a toolkit, join the mailing list or register your event.