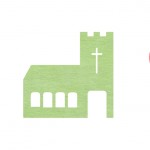 Sometimes all it takes is a simple act of invitation to change somebody's life.
A Season of Invitation began as Back to Church Sunday in 2004, which was an annual opportunity for people in churches across the UK and abroad to invite family and friends to come with them to church.
More than a decade later, B2CS is now entering a new season, moving from one invitational service to five:
Back to Church Sunday (September)
Harvest (October)
Remembrance (November)
Christmas Starts (early December)
Christmas (December)
The reason for this change is that B2CS found people are much more likely to come to church and keep coming if theyre invited several times. So it decided to create A Season of Invitation, with five invitational moments coming one after the other.
To facilitate churches in holding these five services, B2CS has produced attractive, high-quality invitation cards for each one, as well as a childrens invitation card that can be used for any of the services. You can order these resources through the
Training workshops
To help people find out about the power of invitation, the Diocese of Bristol has organised three Season of Invitation training workshops on 12 May 2016. These events are great opportunities for people from any denomination to come and learn about how to make the most of A Season of Invitation in their church context.
Michael Harvey, co-founder of Back to Church Sunday, will provide interactive and relevant training, which will be useful for ministers and any churchgoers interested in making the most of opportunities to invite people to church.
Every church that attends the two-hour training session will receive a FREE pack of invitations and posters for each service worth 35.
It is aimed at clergy or key leaders and will run in Bristol from 9am to 11am; in Chippenham from noon to 2pm and in Swindon from 3pm to 5pm.
Click to book for Bristol
Click to book for Chippenham
Click to book for Swindon
You can find out more about the Season of Invitation at the website or watch the video: