The working groups have provided the information on the activities and costs we need to shape and resource the mission of the diocese. A draft strategy was presented to Diocesan Synod on 19 March 2022.
The next step will be to submit an outline submission for Church of England Strategic Development funding. Our strategy links to the national strategy in several areas – mixed ecology, young people, discipleship, net zero – so we are hopeful of national support. If everything goes to plan, work will develop the fine detail of the strategy for a detailed submission later in the year, and synod sign-off of the 2023 budget in the Autumn. We anticipate that by January 2023 we will be working with and inspired by our new vision, purpose, and outcomes.
Timeline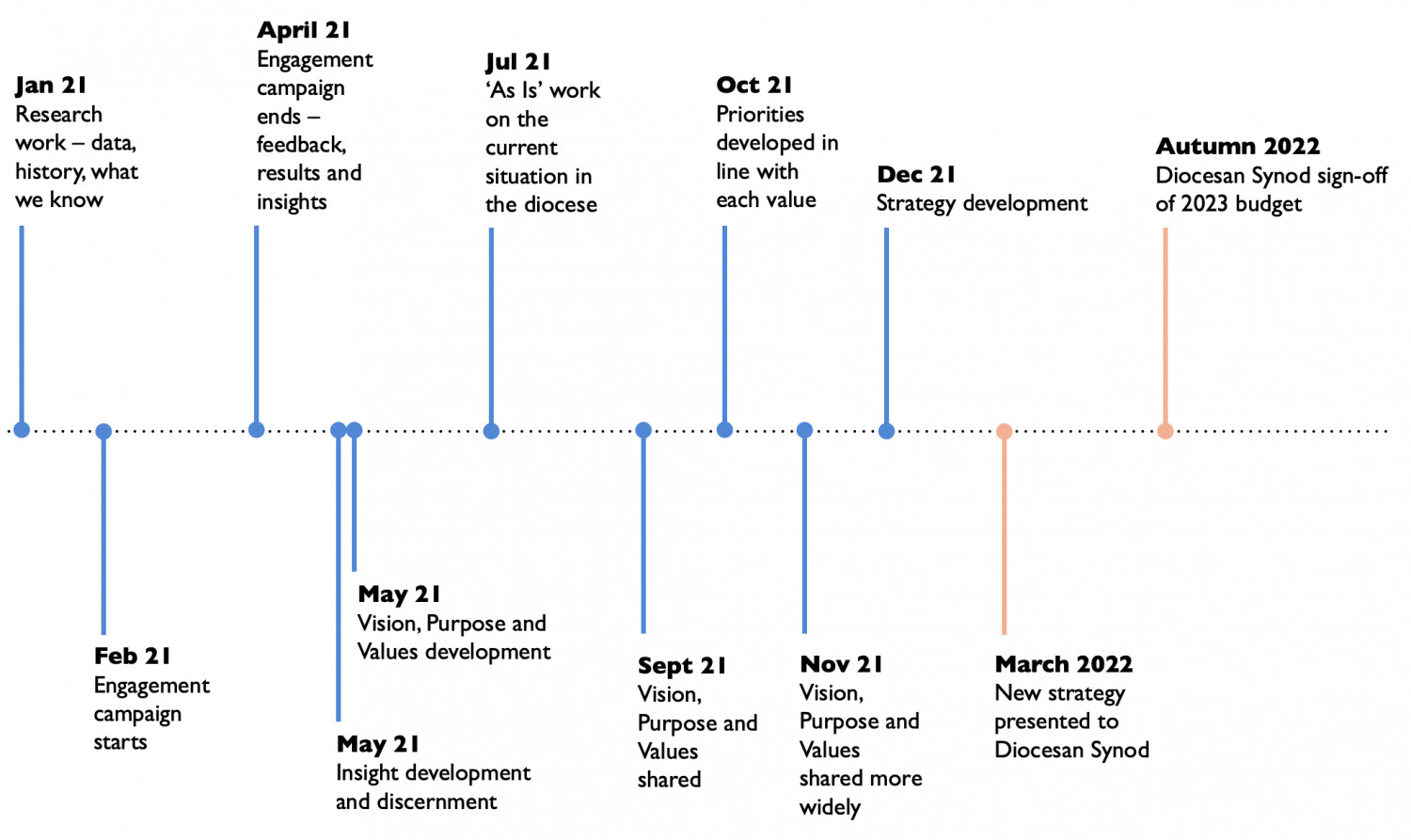 Get involved
We remain committed to the process being open, inclusive, and having God at the centre; and you all have a role to play. We encourage you to get involved and contribute your thoughts and ideas, at all stages.
Please share the vison, purpose, values and four outcomes with your teams, congregations, friends, and families.
If you would like to get in touch with us about Transforming Church. Together, please email transformingchurch@bristoldiocese.org.
There will be some more opportunities to get involved in Transforming Church over the coming months. For updates please follow us on social media or sign up to our enewsletter. Thank you to everyone who has been involved so far for helping us to shape our future.