In an emergency situation please call the

Police on 999

.
If you are concerned for the safety or well-being of a child or vulnerable adult you may wish to contact the relevant authorities.
If you have an emergency, call the Police on 999.
If it isnt an emergency but you need help fast, call the Police on 101.
If you arent sure what to do, contact the Diocesan Safeguarding Team.
What to do if you need to report abuse and are hearing impaired. We do not have faciltiies for text communication but can receive emails at safeguarding@bristoldiocese.org
If you need to obtain advice out of hours and it is not a matter that you need to discuss with the police the thirtyone:eight provide a Helpline 0303 003 11 11 (please ensure that you tell them that you are calling from the Diocese of Bristol).
If you are unsure whether you can share information or not please refer to the information sharing flowchart which will help you decide: Information Sharing Flowchart
The Diocesan Safeguarding Team have a facility to send and receive secure emails. If you need to send information securely via email contact Adam Bond at adam.bond@bristoldiocese.org to find out how to do this.
Below is a flowchart that can help guide you through the process of alerting the relevant authorities to your concern.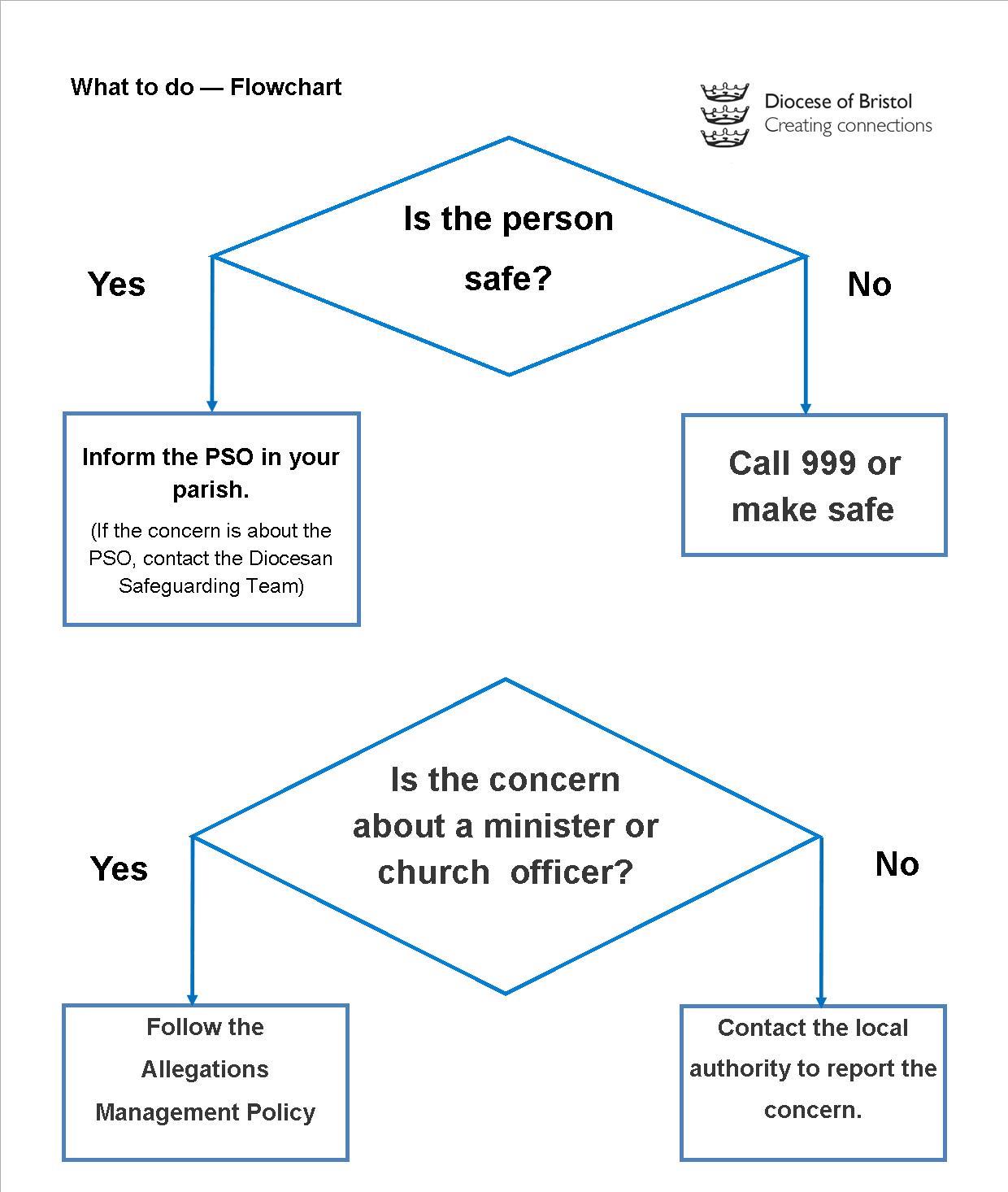 Local Authority Contact Details for Children
Local Authority Contact Details for Adults