Generous giving is an integral part of the discipleship of Christian believers. Giving within the Church and beyond it not only resources God's mission in the world but also has an impact on our lifestyle.
However, in many of our church communities, we are reluctant to address issues around money and giving. In the Diocese of Bristol, we want to be open and honest about this area of spiritual growth and unlock the generosity of the people of God for the sake of the Kingdom of God.
Our vision as the Diocese of Bristol, is to help others connect with God as we connect more with our communities and with God ourselves. This is how the Church grows and how God's Kingdom, his big idea, becomes a reality.
We want to be generous to others, because God is generous to us. We want to become a more generous Church.
In the links below you can also find information on the following topics:
Giving Resources
Parish Share
Parish Giving Scheme
Contactless giving
Fees for weddings and funerals
Fundraising and Trusts
Guidance for Treasurers
Legacies
Parish Buying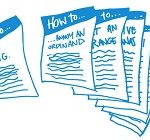 'How to...' guides
View our 'How to...' guides for Encouraging generosity and stewardship.
For more information and advice about stewardship and giving please contact Harrison Leonard or Clare Fussell: