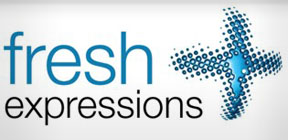 Fresh Expressions and Church Planting are terms given to a new church community established primarily for the benefit of people who are not yet members of any church.
Fresh Expressions seeks to transform communities and individuals through championing, resourcing and multiplying new ways of being church. Working with Christians from a broad range of denominations and traditions the movement has resulted in thousands of new congregations being formed alongside more traditional churches.
A fresh expression of church is a new gathering or network that engages mainly with people who have never been to church. There is no single model, but the emphasis is on starting something which is appropriate to its context, rather than cloning something that works elsewhere.

Fresh expressions of church are missional, contextual, formational and ecclesial. In other words, they:
serve those outside the church;
listen to people and enter their context;
make discipleship a priority: journeying with people to Jesus;
form church - they are not bridges to an existing church, but an expression of church for others in the midst of their lives.
The Diocese of Bristol encourages all parishes to explore opportunities for pioneering, church planting and establishing Fresh Expressions. If you would like to explore this further please see our guides below for more information and contact details.
See the Fresh Expressions website for further information.
See our guides:
How to...Understand Fresh Expressions
How to...Start a Fresh Expression
Creative family focused expressions of church