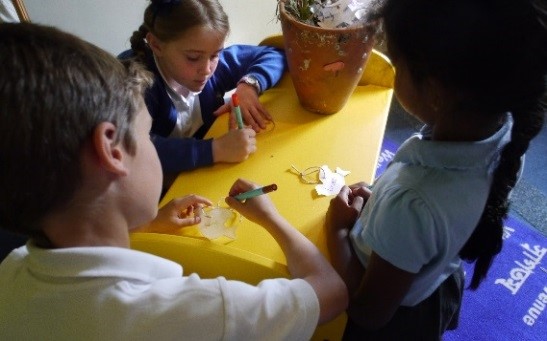 Who are we?
Bristol SACRE is a committee of Bristol City Council.Our role is to create and monitor the RE syllabus for Bristol, and to provide advice and support to ensure that RE has a high priority in our city.
What can we offer?
The Bristol RE syllabus is called Awareness, mystery and value Find out more about it on our website:www.awarenessmysteryvalue.org
Our website has many exemplars with planning and assessment ideas!
Support for schools help with INSETS, staff meetings or curriculum planning.
An annual conference packed with great workshops and speakers!
Support for all teachers of RE via the Learn Teach Lead RE Bristol Hub
Who do I contact?
Our adviser is Katy Staples Katy.staples@bristoldiocese.org
Chair of Bristol SACRE Esther Deans - edeans0711@gmail.com
Further Resources
Bristol SACRE Collective Worship Guidance
Bristol RE syllabus: Awareness, mystery and value: www.awarenessmysteryvalue.org