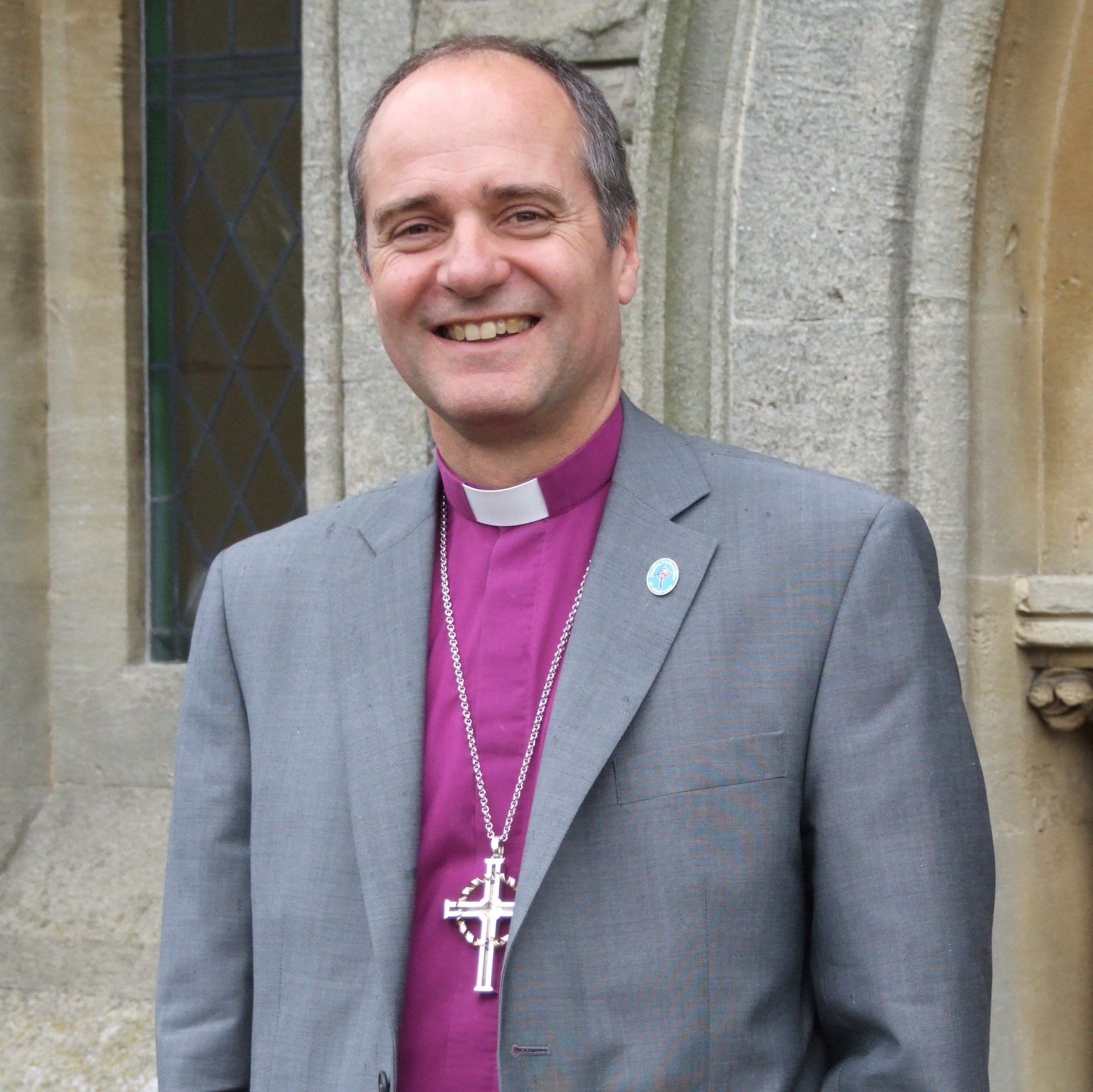 Rt Revd Dr Lee Rayfield has been the Bishop of Swindon since 2005.
Born in 1955 and raised in Sussex, Lee was educated at the University of Southampton. A biologist by background, he became a lecturer in immunology at the University of London. He has published over 30 scientific papers and articles in the field of human biology.
He pursued a call to ordained ministry, training for ministry at Ridley Hall, Cambridge in 1991 and was ordained in the Diocese of St Albans in 1993. He served his curacy at All Saints Woodford Wells before becoming Priest in Charge of St Peters Furze Platt in Maidenhead in 1997. He was also Area Dean of Maidenhead from 2000.
Within the Diocese, Bishop Lee is the Sponsoring Bishop and oversees the discernment, training and development of authorised lay and ordained ministers.
He is Chair of the Diocesan Mission and Pastoral Committee, the Diocesan Board of Education and the Council for Licensed Lay Ministry. Bishop Lee is a spokesman for the Church of England on medical ethics and science and religion. From 2000 to 2009 he served as a member of the UK Gene Therapy Advisory Committee (GTAC) and since 2012 he has been a member of the Human Fertilisation and Embryology Authority.
Lee is a keen cyclist and is married to Liz, with three adult children: Matt, Simon and Louise. He is passionate about making theology and the Christian message accessible to people within and beyond the Church and helping them grow in relationship with God.