We are delighted that several people from across the diocese will be licensed by Rt Revd Vivienne Faull, Bishop of Bristol as Licensed Lay Ministers (LLMS) at Bristol Cathedral tomorrow, Saturday 8 October at 10.30am at Bristol Cathedral. Everyone is welcome to attend.
LLMs have been trained and authorised to teach the faith, offer Christian leadership, and enable mission. They live out their faith in communities, churches and workplaces. The Church of England recognises them as 'theologically educated lay people who can lead worship, preach, teach, work in mission and evangelism and do pastoral care'.
Please read their personal stories below:-
Kevin Rice
"Ihave been attending St Gregory the Great, Horfield for the last 12 years but my journey with God began before that when I attended a church youth group at another local church. I have been training to be a Licensed Lay Minister for the past 4 years and now have reached the point of licensing. I am immensely grateful to all those who have supported me as well as those who will support me. I also have a very big passion in running my IT Business which my faith plays a huge part in. I put my faith into action through all I do including work, looking after people's technology and ensuring everyone can use it too".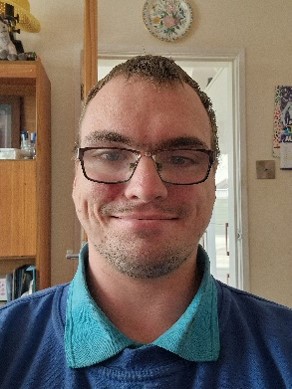 Peter Rogers
The Anglican Church has always been part of my life, starting with church parades as a young Cub Scout with the 64th St Saviours pack in Larkhall, Bath. In my late teens I joined a Christian Youth Fellowship associated with St John the Baptist, Purbrook. There I found Jesus as my Saviour and then, when I was twenty, responded to a 'Call to Mission' at a Filey Christian Crusade Week. At the youth fellowship I met my future wife. With many years of training and lived experiences, from engineering in the Semiconductor Industry, training as a private pilot, being a Special Constable and family, that 'Call to Mission' has always stayed with me. With early retirement in 2018 God has led me into the path of LLM Ministry.